January 9th, 2012 at 6:26 am -
Bright Shadow FREE Kitten Pet Giveaway!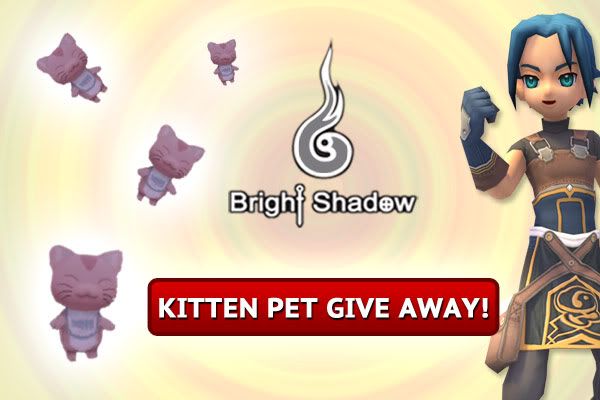 Get a free kitten pet  to celebrate Bright Shadow's brand new 2012 Curse of Hera expansion! Gamania Digital Entertainment Europe is happy to announce that the new content update includes 8 new classes, introduces 30 new maps and raises the level-cap from level 69 to 99! Do you have what it takes to defeat Hera and her minions?