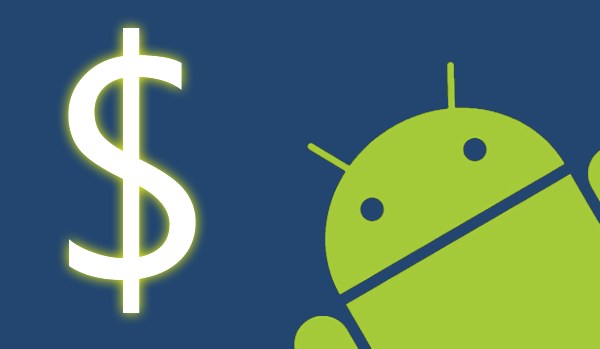 It's time you stopped scrolling through your social media apps and make your free time more productive. How can you do that, you ask? We have just the right answers for you. Ever heard of making real money using Android apps? Feels too good to be true? Well, it's not. People are taking home a good amount of real money using some of the apps we have mentioned in this blog post. So, without wasting any more time, let's get to money making!
10 Android Apps That Pay Real Money
Here are the 10 Android apps you should consider to make real money in 2020.
Cointiply
To make money on Cointiply, you will have to complete tasks like playing games, installing apps, filling surveys, viewing ads, and others. You will be earning free Bitcoins for doing this! 
Swagbucks
There are a variety of activities you can complete to earn money on Swagbucks. You can complete surveys, answer questions, play games, and watch videos, take daily polls, and so much more. On Swagbucks, you will be earning SB points which can be redeemed at Amazon, PayPal, Target, and other stores.
Playment
If you are from India, you have a perfect money making opportunity as well. The Playment app allows you to participate in various tasks and complete them to earn real money. All you need to do is create an account using the Facebook account and verify your mobile number.
Perk App
This popular money making app that can really make you earn good sums of money by doing simple tasks on your Android phone. You will be earning reward points which can later be redeemed at retail stores or online shopping. You will have to watch videos, play games, visit websites, and complete other tasks.
MooCash
This is a new way of making real money using your Android phone. All you have to do is use the screen locker to watch ads and earn coins. The coins can then be redeemed into cash via PayPal. 
Opinion Rewards
Google Opinion Rewards is an online platform from the tech giant Google. This app is only available on Android and can be used to earn reward points. Google gives you 20-30 surveys to complete and you can then earn reward points to redeem on other Google services.
Make Money and Get Healthy
The app Pact pays you when you achieve your health goals. The more goals you achieve, the more it pays you. But in case you fail to achieve the goals, you will have to pay out to other users who are achieving theirs.
Watching TV or Listening to Music
Viggle is an app that pays you to listen to music albums and is available on both Android and iOS. It has a feature called Viggle Live which can be used to earn points. All you have to do is answer questions and polls on the shows that are currently running or are live.
Make Money by Downloading Android Apps
That's right. All you need to do is download apps and you will earn money. The basic app that you will have to download is Earn Money. It will provide you with a list of apps that you can download to make real money. You can also watch videos or complete surveys like on other apps we discussed.
Mobile Online Gaming
You can even earn money by gaming on your Android app. There are so many apps out there you can download and start playing online games on them and get paid after winning.
Final Words
These apps definitely help people make money online. But, you should always stay concerned about safety while using them. You should never take an action on the app that you think is dangerous to your personal information or bank account. It's only then can you have a great money making experience on these apps.