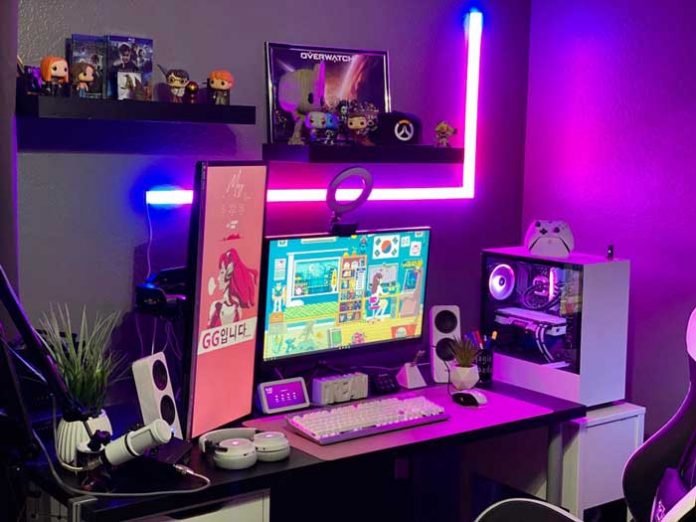 Boosting your online presence is like taking on the social interaction challenge in your daily life. However, it's because of online platforms you can shun your shyness and talk to millions of people worldwide in real time.
There are tons of content creators these days who make their presence count on social media and other online sites like Facebook, YouTube, Instagram, etc., to engage more and more viewers to their content and stuff and make money.
Whether you're singer, event manager, gamer, DIYer, writer, or entrepreneur, live streaming can really make your outreach massive over time.
So, let's get your hands on five brilliant tips for live streaming in 2023 to boost your online presence.
1.                Use Reliable Streaming Platforms
You can live stream your content on social media platforms like we've mentioned above. However, there are popular sites solely running on live streams made by diverse content creators.
These platforms provide the opportunity to show your talent at the primary level and allow using their extensions to enhance your live streaming experience.
For example, you can find the best Twitch extension for streamers in 2023 that will give your streaming performance wings by offering video courses, animation, sounds, and much more.
Moreover, the most well-known streaming platforms can allow you to access leaderboard overlays for gamers, desktop and mobile extensions for regular content creators, options for creating polls, and whatnot.
In short, each platform has tons of functional and extension-based facilities of its own that you can utilize to spice up your online broadcasting performance.
2.                Always Be Selective About Your Niche
When you're about to go live to meet your eager audience, you must have something in mind to share with them. It must be something that entertains or educates them. And that's where the importance of niche selection comes in.
Millions of live channel owners have lost their way even before starting out completely, only due to not having specific niche-centered content.
If your goal is game streaming to earn money, your channel must feel like a game universe containing everything about gaming rules, updates, and hype.
The digital content universe is indeed a huge ocean, but you've got to be focused on something you can do yourself. Even if you're not good at it initially, you should have the plan to improve with time as you're making each live streaming with your audience.
You might start with cooking, singing, writing, vlogging, etc., where one requires time to learn, practice, and grow. If you're worried about your audience response, don't, because there are loads of people out there who want to develop their skills with their favorite streamers.
3.                Be More Interactive through Comms
People love to interact with their favorite live streamers, and you must utilize this demand in your favor. Chatting with your live audience is one of the easiest ways of boosting your channel's performance.
You can't grow without your audience's steady engagement because that's the only point of streaming on the internet. No matter which platform you use, the primary goal is to make a loyal fanbase that you can rely upon to have support, feedback, and attachment.
Popular streaming platforms have all types of communication settings. You can use emotes, chat boxes, custom-animated emotes, etc., to show and receive reactions to specific segments of your videos, live or recorded.
One thing you must keep in mind is that you mustn't overuse emoticons to express your emotions.
Being reactive to certain comments by the live audience might significantly make you lose your subscribers and followers. And this applies to all your other channels and social media pages where you might have a shared audience presence.
4.                Ensure Security Settings
If you're streaming with a reliable platform, have the security settings in place. You don't want your content interrupted by some silly audience who may frustrate you through bots, trolls, etc.
To ensure that, check with the streaming platform's security settings to fully control your live videos. Many times, old live videos can be hacked even if password-protected.
You can find this out by searching 'your channel/brand name+video title+password.' This will in no time pull up results where you may find some forums or platforms that have published your content without authorization.
This way, you can fortify your content safety by working out the particular streaming platform's security settings.
Moreover, if you're providing support on professional stuff, most likely you'll gather new customers who may share their sensitive financial or security information with you through emails.
Here, you can password protect photos, contact information, etc., not to compromise your client's confidentiality.
5.                Be a Partner in Business
If your content is useful, unique, and, most essentially, engaging, it will benefit the streaming platform you're using to showcase your talent and skills. Many platforms today offer their users partnerships where the streamers can make money.
If you aim to make money by broadcasting your skills while helping others on the other side of the screen, study the partnership programs those platforms offer you.
But remember, you'll have to abide by the community guidelines throughout your journey so as not to hurt the emotions or sensitivity of your global audience.
Live streaming may sound like a no-brainer, but it's not if your goal is to achieve the acceptance and love of your virtual community. However, if you're successful in making logical, meaningful, and entertaining content, chances are high that the platform's traffic will grow enormously at the same time. Hence, you'll be able to share the piece of the pie when it starts earning money.
Conclusion
Several streaming platforms will blast your live streaming experience due to their popularity and reliability. However, you must continue to follow the standards and guidelines of those platforms and the online safety rules.
Lastly, be consistent and persevering in your journey. Hopefully, following these tips will boost your online presence in 2023 and the future.