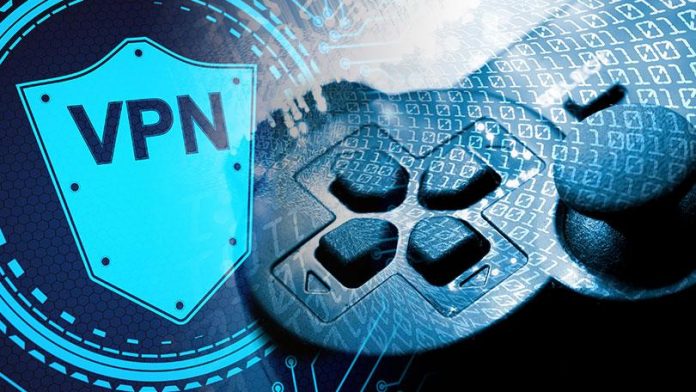 If you've been around the Internet for a while you have probably heard of VPNs and their general usefulness in the more and more muddy waters of the public-access Internet.
To alleviate some of the possible doubts and to guide towards the path of protecting your own privacy (and additional benefits) we have prepared brief rundown of the most essential features and benefits of using a VPN, as well a shortlist of the best paid and free VPNs you can get these days.
What is a VPN?
VPN, short for Virtual Private network, is a service masking the details of your internet activity from your usual ISP (Internet Service Provider). This includes the websites you visit, files you download, but also your location.
The most your ISP sees of your activity is that you are using a VPN and not much beyond it. Most VPN services typically have servers in many different countries, and allow you to pick any of them as your needs demand. Having your real location shrouded, getting access to apparent locations at virtually any country in the world provides a number of benefits, especially if you are looking for the best VPN for gaming.
Why VPNs are useful
Let's take a look at some benefits of using a Virtual Private Network and how it can increase the enjoyment of fulfilling your hobby.
VPNs and online gaming work very well together
Server availability and connection quality are of utmost importance. Although the actual effectiveness of VPNs used for improving ping is debatable, there is no doubt that getting access to servers typically unavailable to you (for instance: US only when you're from Europe) is a boon hard to pass on, especially if you have friends abroad.
Sometimes certain updates may be unavailable. In extreme cases the entire game may be inaccessible from abroad. Such is the case of Dragon's Dogma Online and probably a vast number of other Asian MMOs big and small. Getting a gaming-capable VPN is the only way to play them, because no Western release is in sight.
VPNs vs. DoS attacks
DoS and DDos Attacks are something of a grim reality of the Internet. They are based on flooding the attack victim's IP with loads of useless, empty traffic in order to clog the connection, effectively cutting the access to the Internet.
If you pick a good VPN, however, the service is likely to effectively filter out enough excessive traffic to neuter the DDoS attack before it manages to hurt your experience.
ISP throttles are gone with anonymous VPNs
Sometimes, depending on your ISP's policy, your Internet transfer can be significantly limited, if there's a lot of traffic of certain types, including gaming. If you are playing online a lot, you probably can spot the problem here already.
And once again VPNs come to the rescue. Since they already mask your specific activities, your ISP has no idea what makes up your traffic, and as a result can't throttle the speed.
Digital stores: risky proposition
If you are willing to take a risk, you may consider using a VPN to manipulate the regions displayed for you by digital gaming stores. It's typically prohibited by the terms of use, so it's explicitly not advised. Sometimes, though, you may wish to peruse of the offer available to your country, but you happen to be travelling abroad and can't have the same kind of sale available. Or maybe travelling abroad keeps you from playing with friends from a region-locked server, it could happen.
VPN may help, but everyone should decide for themselves if it is worth losing your account.
VPNs for gamers and regular users alike
With the basic working and benefits of using a VPN explained we can pass on to providing a short rundown of ten VPN recommendations: five of them paid, five free.
Paid VPNs for gamers
If you're looking for reliability, then paid VPNs are the way you should go. They also typically offer the best speeds, the highest number of servers and countries covered, and you can trust that they'll do more to protect your privacy.
Buffered – Buffered mixes a rather decent speed with the ability to use it on up to five devices if you so choose. Although they don't offer quite as many countries as other entries on this list, whether this is an issue or not is fully up to you and your individual needs
CyberGhost – CyberGhost's most admirable feature is its strict No Logs policy making sure that your activity stays as secret as you'd expect it from a VPN service.
ExpressVPN – ExpressVPN is one fo the more popular ones, possibly thanks to a rather friendly front, at east in some part. The fact that they have server in pretty much every country, so you'll
HideMyAss – despite its very direct name, it happens to be among the best paid VPNs for gamers. For one, it has an anonymous email service included in the basic cost of the VPN itself, if you ever need it, and you can find a server pretty much anywhere. The downside? A rather low number of simultaneous connections: only two
NordVPN – NordVPN is great especially for US users. NordVPN boasts double encryption to keep potential infiltrators at a reasonable distance. NordVPN costs a fair bit, but it is worth the price, which you can check for yourself thanks to its free 3-day trial version.
Free VPNs for gaming
Sometimes you don't need all the benefits of using a paid VPN. Maybe you don't need lightning-fast transfer, or the complete certainty about the privacy of your data doesn't bother you that much. In such cases free VPNs can hit the spot, so here's five of the ones we can recommend.
GOOSE.VPN – as a free VPN service GOOSE has a surprisingly good encryption, if that's the thing you're looking for, and its front-end is quite user-friendly
hide.Me – the name is rather self-explanatory. hide.Me allows its users to put it into five different devices, if needed. For those, who often go mobile, there are also Android and iOS apps available
SurfEasy – the most SurfEasy keeps in its logs are connection details, and over all its a great idea of a decent free gaming VPN. It won't amaze anyone, but for the most part it does its job
TunnelBear – with good speeds and OpenVPN handling the encryption, TunnelBear is a decent solution for your VPN needs, especially with servers in more than 20 countries
Windscribe – Windscribe has its servers in 50 different locations, it has a dedicated Chrome extension, and what it doesn't have is a price tag attached, so you can check it out anytime at your leisure, just like the other four
Stay Secret
Whether paid or free VPNs for gamers should be seen as one of the bare necessities, because they can vastly improve, or expand your experience. Between having access to region-locked content, and keeping your activity hidden from your ISP, gaming VPNs are incredibly useful tools. We hope we gave you enough information and suggestions to start using Virtual Private Networks yourself.