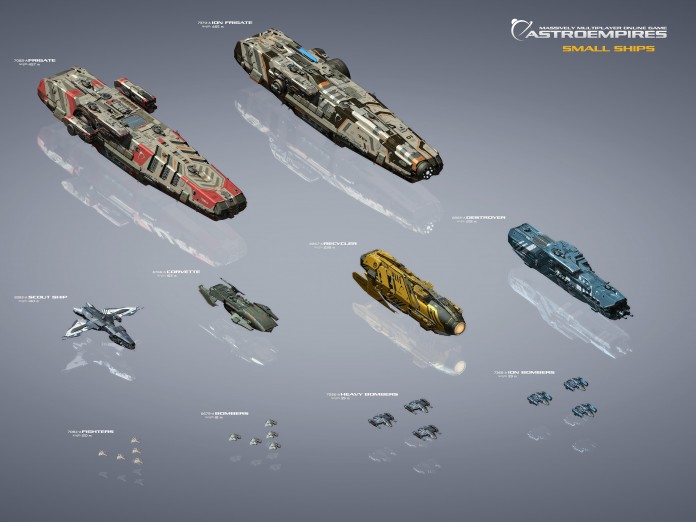 Astro Empires is a Space RTS game. Play in a huge universe with thousands of players. Build your bases, spaceships, research new technologies, fight battles, make alliances, and much more!
Post Date: 19:08 09-01-2015
Rating: 0
Author: Astroreviewer
Comment: Astro Empires game is a good game. My complaints is in how they ban people from playing. Two of us in the same family play the game, so we play on the same LAN. They then say it is account sharing because we have the same ip address. our only option was to have upgraded accounts so we could continue playing. So we then pay for the upgraded accounts. Now a few months down the line the suspend us again with the same reasons. This is just a money making scheme, where they give family members the option of playing together by making them pay, and then suspending them once they receive payment
Post Date: 10:18 01-06-2014
Rating: 5
Author: bloga99
Comment: Good game 🙂
5-10
Post Date: 00:04 03-01-2013
Rating: 5
Author: Mordekaiser
Comment: Good game graphics are alright could be better game play is great its not that good and not that bad its in the middle i rate it 5/10
Post Date: 06:38 14-12-2012
Rating: 0
Author: XIv9
Comment: Astro Empires – the browser based MMO is an awesome game! You can colonize planets and build huge galactic empires inside a massive galaxy. You can build massive fleets of powerful spaceships and join a guild to participate in large scale battles aginst other guilds. Sounds cool right? It should be, but sadly this game has a few critical flaws.1. The game is free to play, but you will not be able keep up with the capacities of upgraded accounts. So upgrading is a must.

2. The build time for some advanced items are ridiculous, sometimes being hundreds of hours.

3. Level protection is imbalanced. After you reach level 30 your open to attack from anyone. Their are many players Lv 150+ that can wipe out months of work in an instant.

4. The customer service and administration are horrible. Not open to suggestions or refunds, they seem indifferent to most issues. People are often suspended or banned for seemingly minor infractions.

5. Not a noob friendly game. High level players do not hit each other, and instead take great pride in running new players from the game. A visit to their heavily policed forums can confirm this.

So in short if you want to spend months of building just to have it all destroyed in an instant this game is for you.
Post Date: 15:10 13-08-2012
Rating: 7
Author: PolanWalker
Comment: First look is good. Must be comlicaded. I will try it soon 😀
Post Date: 06:11 18-04-2011
Rating: 9
Author: sasuke24
Comment: A fun game to play. I love this MMORTS for the gameplay.
Post Date: 17:25 10-01-2011
Rating: 2
Author: sword55
Comment: I have played astro empires on and off for about 3 years now.
It was good at first.
but the game has hardly changed at all.
it is very boring. tedious nearly.
I wont go back until they make significant updates.
you can post your ideas to the admins to make the game better.some of the ideas I have seen were brilliant
I have sent a few not so brilliant ideas myself.
but they seem to just ignore any suggestions.
waste of time
Post Date: 14:11 05-12-2010
Rating: 3
Author: Murzim
Comment: Not my piece of cake. I disliked the graphics and the playing style. There is no much space for non-paying members.It is not that bad, just not my style perhaps. I would prefer Zorg Empire over it anytime.
Post Date: 16:26 08-10-2010
Rating: 10
Author: SimpleSimon
Comment: One of the best games I've played online. It is web based and you can play for free. You can do much more with a funded account, but it is not required. The players have organized themselves in to large player run guilds. You will have to become a member of a guild to be successful in this environment.
Post Date: 00:10 20-09-2010
Rating: 0
Author: GrdAnt
Comment: don't think much of it after playing for a year
all pvp
mob farming
join a big guild and learn to be a thug
high lev players don't fight each other
they farm newbies out of protection
sad lev 60 to 100 players hitting 30+
Post Date: 11:20 04-08-2009
Rating: 8
Author: DukeThrust
Comment: i am new to the game but i think it rocks i have a subscription and it was the full year optionso i intend to play it a lot
it is cool and i love the look of planets and the space and stuff

planet building is basic and like a text game with pictures ( good pictures )

if you have a guild or want to play in one we are there for you

what do i think of this game its love at first sight and is cool

i recomend playing music like ATB in the background in itunes or winamp becouse it makes it more fun

takes time but you can easily play something else while you play this as it is slow burn
Post Date: 02:19 08-10-2007
Rating: 10
Author: sieges
Comment: I play on the Alpha Server and have been since January 2007. Great community and fun PVP. It can be very addicting.
Post Date: 17:49 19-09-2007
Rating: 7
Author: tameas
Comment: Trial Period … limited free play … limited bases and slower servers …along the lines of Spaceward Ho … without the humor and graphics.

Looks like a fair game but I am not into P2P.