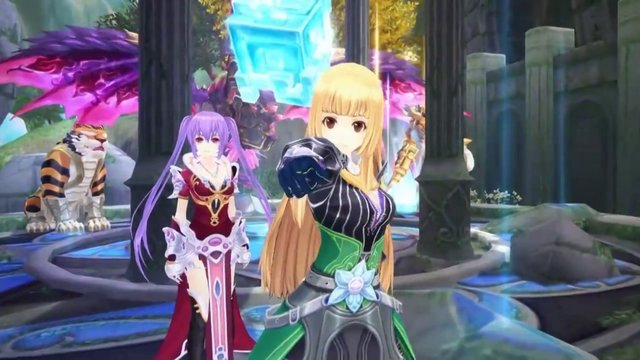 Aura Kingdom developed by X-Legend and published by Aeria Games is a free to play MMORPG that focuses on companion interaction. Journey throughout the land with companions that are far more than just pets along for the ride. There will be eight different classes for you to choose amongst each with their complex skill trees.
Total Rating: 6.33
Reviews: 6
Review Archive
Post Date: 11:44 13-08-2015
Rating: 7
Author: SulzYee
Comment: Aura Kingdom, funny MMORPG game, in this game you fight with pets, you control them… Graphic are good, animations too. Like it 7/10
Post Date: 21:36 11-05-2015
Rating: 7
Author: LosmiK
Comment: The game is pretty fun thus far. I'm not at the highest level yet so the quests seem a little bit of the same standard as MMORPG games. The animation, if you're into anime, are pretty cool. The PVP is fun, but can't wait to get to them higher levels tbh. I also like how you get some pretty cool mounts early on the in game as well as a companion/pet that aids you in your fight (you are able to control them too)
Post Date: 15:22 09-03-2015
Rating: 6
Author: axwellshm
Comment: This is a really cool game, but not for my type. I am not really into this kind of games. Yeah it offers you a great experience but again, im just not really into them. Gonna rate it 6/10.
Post Date: 14:16 18-02-2015
Rating: 5
Author: Xicor97
Comment: Aura kingdom
Post Date: 14:08 11-04-2014
Rating: 5
Author: Gavra10
Comment: NIce game 😀
Post Date: 09:42 31-03-2014
Rating: 8
Author: L0LChampz
Comment: A really awesome game, I love the graphics and gameplay 😀
The community is awesome too 😀