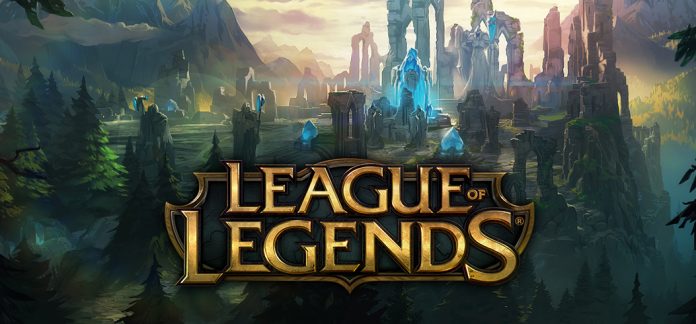 Since its 2009 release, League of Legends has grown largely in popularity and has maintained its position as a fan and pro favorite. After a few years, it became the most played PC game in Europe and North America and was likely responsible for the growth of the online-streaming community through websites like Twitch and YouTube. After making tracks in the public arena, it found its way into the professional one. Countries all around the world host professional eSports championships for the game – just for scope, the prize pool at last year's World Championship equated to around four million US dollars.
If you've never played the game, or even heard of it, you probably won't understand why a lot of people take it so seriously. Why it's popularity has seen it move beyond the gaming platform and into books, apparel, toys and many other accessories. As is the trend in a lot of modern gaming, it runs on a 'freemium' model and depends on in-game microtransactions to keep the wheels turning. Making it free means no longer forking out for the next installments and keeps it playable for those who may not have been able to afford the game otherwise.
League of Legends possesses many qualities that gamers want these days. Players can choose from several different game modes within an online, multiplayer battle-arena platform, and have a character with the skills and an in-depth backstory that appeals to them. The typical game mode that users play is like a defend-and-destroy. It requires a team to take out their rival team's 'nexus', which is fortified with defensive structures and guarded by a bunch of determined players. When a game starts, every character chosen has unique abilities, but begins at level one. Players work their way up to the maximum level of 18 and unlock special abilities – they do this by killing enemy players and destroying enemy structures, as well as other methods, which also earns them gold. Gold that in-turn can be spent to further strengthen their 'champion', as playable characters are known. Players also have an account-level ranking, which earns them influence points that can be used in place of real money to unlock exclusive features.
Anyone even slightly partial to online gaming, though, knows how stressful connection interruptions are. It could be compared to streaming a live football match. They're events and activities that require no buffering, no lag and no interruptions. Unfortunately, that's not something you can rely on your ISP for. We all know they throttle bandwidth at peak and high-traffic times; and that you as a user have no control over it. That you, as a paid user, can't opt out of it. But as a proactive user you can get around it – by using a VPN. With a VPN (Virtual Private Network), you can connect to their private networks through your public connection to your ISP. Not only does that make you untraceable, but it also means you're exempt from frequent throttling. All good VPNs have large numbers of servers based worldwide, with the majority of them based in major entertainment locations like the UK and the United States. Many providers actually optimize their servers for gamers to experience the best performance.
If you live in a country where streaming services like Twitch and YouTube are banned, a VPN can help you, too. Connecting to a server in a different country places you there, so you can access content that's region specific. That way you can keep up with your favorite streamers and the latest eSports matches.
A few of the best services for League of Legends
VyprVPN: Golden Frog's VyprVPN is one of the fastest services available. They're one of the only providers around that own and operate their own hardware and networks, and that don't have any involvement with third parties. For gamers, at least, this means max speeds, consistent performance, no lag, zero throttling and a robust connection. To ensure user protection, it offers a 256-bit encryption and uses its homegrown Chameleon technology to prevent VPN blocking.
Cost: Standard Plan – $60.00 – (billed once a year) / Premium Plan – $80.00 (billed once a year)
ExpressVPN:
ExpressVPN is known for being reliable. Not just for its simple-to-use interface, its commitment to your privacy or your protection, but for its consistent, high performance. No effort required when accessing any of its 2000+ servers based worldwide. Most of its servers are based in major locations like the US, the UK, and Europe, in the hotspots for online gaming and their communities. It offers unlimited bandwidth, just like the other services listed here, and protects its customers with a 256-bit AES encryption.
Cost: 1 Month – $12.95 (billed monthly) / 6 Months – $59.95 (billed biannually) / 12 Months – $99.95 (billed annually) 
NordVPN: NordVPN has more than 4300+ servers in 62 countries. It employs its own SmartPlay technology to ensure secure access to streaming websites – ideal for those who like to keep up with certain gamers and eSports. With unlimited access, no buffering, bandwidth throttling or lagging, it can maintain the swift speeds NordVPN is known for. It has a highly responsive, well-tuned interface, and comes backed with a military-grade encryption, CyberSec, and a Double VPN for extra encryption.
Cost: 1 Month – $11.95 (billed monthly) / 12 Months – $69.00 (billed once a year) / 24 Months – $79.00 (billed every two years)