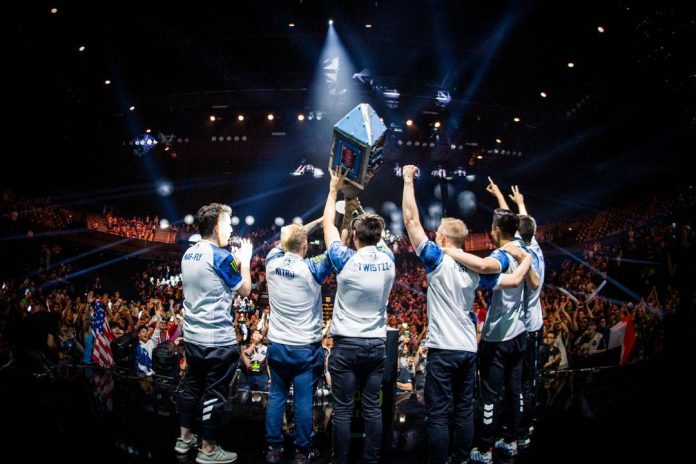 Esports & Prize Pools
Esports has been raking in huge amounts of money for the last few years and it's not only the games that make serious money, but the players who take part are also enjoying huge paydays on a regular occurrence. In fact, there are now at least 69 Esports millionaires around the world and for something that they were likely told to stay clear of when growing up, this new style of sport has now given them and their families some of the finer things in life.
You only need to take a look at some of the big Esports events taking place throughout the year to see what we mean. If we look at some of the games as a whole then Dota 2 looks to be the leading game so far with the game paying out over $219 million in tournament prizes to date. The ever-popular CS:GO has paid out over $87 million and this is closely followed by the smash-hit game Fortnite with $84 million. League of Legends has paid out $73 million and Starcraft 2 rounds up the top five games with $32 million in tournament prizes. Yes these numbers are correct and they look like huge prizes from exciting games like the ones you will find on sites like Betpal.com.
As you can see, these are serious amounts of money and it's only set to get even bigger as more players take part and the events get even bigger. The scale at which Esports is growing is impressive with upcoming events being played out in huge football stadiums, just as you would expect from an international boxing match. The millions in prize money are backed up with millions of adoring fans who are always willing to pay to watch the top players.
The stakes are so high and the demand is there to fill the seats, and this is the main point we want to make. It's now not only live streaming tournaments that are being played out, but the curators of these Esports events are now booking out exhibition halls and stadiums to cope with the demand. With millions in prize money up for grabs, people want to watch these players battle it out live to see who gets crowned ultimate champion.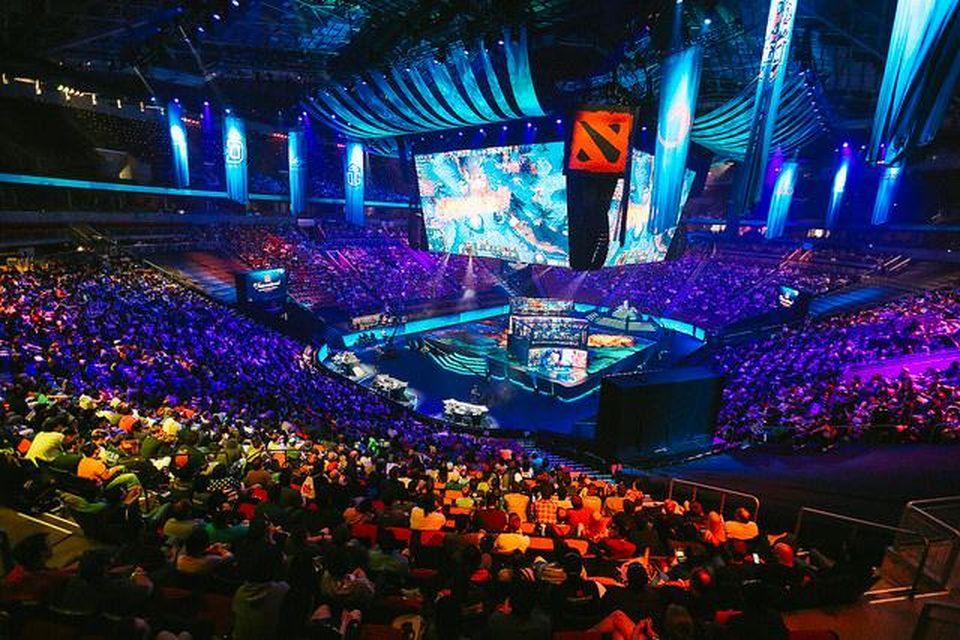 The Strength of Dota 2 in the Esports World
Dota 2 is without a doubt the top paying Esports game when it comes to prize money. The fact that it has been around for several years does help, and of course, you can see from earlier on that the $219 million in prizes is far from any other game out there at the moment.
The 2019 International is billed as the richest Esports tournament in history and the $34 million prize pool is slightly hard to believe. The first prize was around $15 million although this was shared out to the winners, Team OG. This event alone has pushed some of the members of that winning team to the top of the ranks in terms of individual Esports winnings.
All this money has led to many of the esports sites to jump on board by offering various markets. This area is growing month to month and more events are being added daily with plenty of in-play opportunities available as well.
Esports to look out for in the future
Looking to the future and we can already see some big-money events being lined up on the horizon. Fortnite enjoyed a successful World Cup event in 2019 and the World Cup 2020 looks set to keep up with the overall prize pool set to at least $30 million. Not bad for a free game that was released in 2017. Elsewhere, the League of Legends World Championship, the Overwatch World Cup, the FIFA eWorld Cup, and the Starcraft 2 World Championships are all lined up as big-money contests.
Each of these will be offering prize pools well into the millions and although some of the events might be delayed due to the current situation around the world, millions of fans will be looking forward to seeing how each of the tournaments pan out. It's easy to see the increase in popularity of the esports genre and with more demand there will be even more prize money on offer. As more sponsorship deals get signed and when the bigger media companies start to become involved, the size of these prize pools will keep on rising.
The Biggest Esports Players in the World
Johan Sundstein (Nickname – N0tail)
Sundstein hails from Denmark and plays for Team OG. His team's dominance in the Dota 2 tournaments has helped him gather up over $6.8 million in earnings. Winning the International 2018 helped Sundstein boost his earnings and it should be noted that nearly all of his winnings has come from the Dota 2 game, he's a true master of the game.
Jesse Vainikka (Nickname – JerAx)
Vainikka currently sits in second with a total of $6.4 million in earnings and it's interesting to know that he is a partner of first placed Sundstein in Team OG. Based in Finland, Vainikka is 26 years old and spends most of his time playing the Dota 2 game, which again seems to be the one where players are earning the big money from.
Anathan Pham (Nickname – ana)
Pham comes from Australia and is one of the youngest esports millionaires with just over $6 million in earnings across his short but lucrative career. Pham has been in and out of Team OG and variou other teams as he continues to take several breaks from the competitive scene. He's another Dota 2 expert that has managed to fight his way up into the upper tiers of esports professionals.
Kyle Giersdorf (Nickname – bugha)
Giersdorf is actually 12th in the all-time rankings but we thought we should include the player as he was the first winner of the famous Fortnite World Cup event in 2019. He picked up $3 million in winnings and the 17-year-old quickly shot to fame when he picked up his winning check, proving that bedroom gaming can pay the bills!