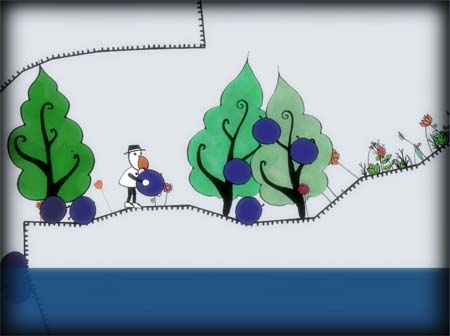 Blueberry Garden is a short experimental game about curiosity and exploration. You take on the role of a creature investigating a mysterious world to find out what is going on there.
Post Date: 11:30 19-05-2015
Rating: 3
Author: axwellshm
Comment: This game is boring for me. For some reason I just don't find the point in it and it's really frustrating for me. 3/10.
Post Date: 09:28 06-11-2014
Rating: 4
Author: arZ
Comment: Blueberry garden is a investigation game. You are controlling a weird creature and you need to investigate mysterious world and need to find out what mystery is going on there. Weird game. I rate it with 4/10
Post Date: 06:56 05-08-2014
Rating: 3
Author: ivekvv256
Comment: I didn't really like this game, the graphics were pretty bad, and gameplay wasn't so fun. I'll have to rate it 3/10, becouse some people may like this game. I didn't, so I can't reccomend it to anyone.
Post Date: 02:43 27-06-2013
Rating: 7
Author: mmowiz
Comment: short steam game that is fun if you use your imagination. the gameplay is not bad at all.
Post Date: 17:50 22-11-2012
Rating: 4
Author: Mordekaiser
Comment: This game is pretty bad if you ask me not that fun the graphics are bad the game play is pretty bad also ill give it a 4/10 bc its not totally bad but not totally good