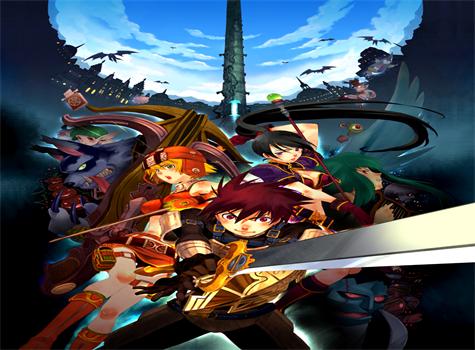 The vast Bright Shadow game world – complete with its own ever-changing weather system – places a high emphasis on combat with a horde of unique, deadly monsters and social functions, featuring vigorous guilds and 20 unique classes, a number almost unheard of in traditional MMORPGs; making it ideal for both hardcore and casual audiences alike. Also included in Bright Shadow are an innovative Monster Card system used for a variety of abilities (including monster summons), a "Soul Power" collection system to boost skills, tailored item crafting and original pet systems all geared toward providing a truly customizable undertaking where no two players will be alike.
Total Rating: 7.67
Reviews: 3
Review Archive
Post Date: 22:54 13-12-2012
Rating: 7
Author: Mordekaiser
Comment: Great game it has anime type graphics so if you enjoy anime graphic games like Eden eternal or elsword then check it out the graphics are also good and there are tons of classes more classes then any game ive played really top notch game worth checking for sure
Post Date: 08:34 27-04-2010
Rating: 7
Author: thundemp2007
Comment: Its like an anime it has a nice 3D animation.This game has they called Umbra it like a gadget recorder.Every Umbra in the game has a chance of dropping a special card upon death.Cards can be used and combined to increase players statistics.This game has a cheerful environment that makes you happy.
Post Date: 00:15 02-03-2010
Rating: 9
Author: joker
Comment: Brightshadow has a stupid name, but the game is awesome! I have been playing in beta ever since it came out.