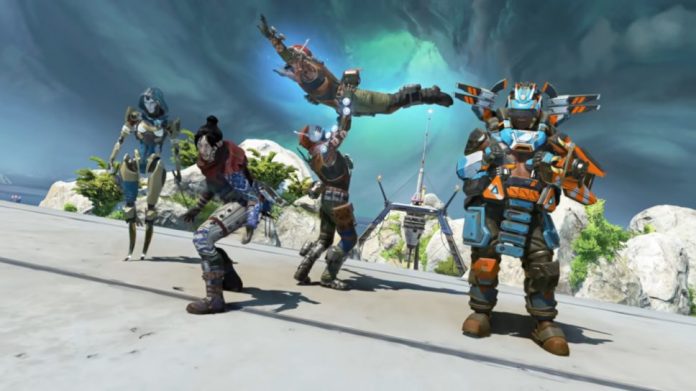 The season 11 of Apex Legends has brought along drastic changes to the game. Not only is there a new legend to mess around with, but also new guns are added into the game. This time around the developers have also made significant changes to balance the game around competitive play.
All this has made the game popularity rise among veteran Apex players as well as novice gamers who have picked the game this season. The increase in player base has made the game more fun and competitive. Therefore, for staying at the top of this season of Apex Legends you will require something more to crack the higher ranks. 
That something more needs to come in the shape of 144 FPS. If you are a seasoned PC veteran, you might already know that more FPS are always better. At higher FPS the games tend to play much smoother. 
To go along with higher FPS a high refresh rate monitor is a must buy for now, we have to put our efforts in achieving 144FPS and you would be surprised to hear that, most of you might already have gaming laptops or computers with specifications that meet the 144 FPS requirement of the game.
Recommended System Requirement for Playing Apex Legends at 144 FPS
Since Apex Legends is a very fast paced game, the added smoothness brought by 144 FPS will give you an easier time hitting shots on your opponents even with the R99 SMG.
What is more surprising is how easy it is to achieve 144 FPS on Apex Legends. For it you don't need the top-of-the-line hardware which is great. This is because Apex legends is not a very hard to run game hence does not require top of the line specs. 
The system requirements of Apex Legends for 144 FPS are as follows: 
CPU

Intel i5 10

th

generation or AMD Ryzen 5

GPU

Nvidia GTX 1650ti or higher

RAM

12GB or higher

OS

Windows 10 64-bit

Storage

Minimum 22GB of free space
The above-stated specifications will easily net you 144 FPS in Apex Legends, granted you tweak the graphic settings of the game a bit according to the individual specs of your gaming machine. 
Playing around with the graphics setting is important because there are other factors beside the specifications that can influence the FPS you get in Apex legends. 
Therefore, to suit each individual PC I always recommend playing around with the graphic settings until you achieve that 144 FPS figure. 
Also, bear in mind that if your PC barely meets the aforementioned system requirements you might also need to drop the resolution from 1080p to 900p to hit that 144 FPS mark. 
Which Gaming Laptop Do I Recommend for Playing Apex Legends at 144 FPS?
If your existing gaming machine does not meet the system requirements for playing Apex Legends at 144 FPS, then don't worry I have got you covered with a value to money gaming laptop. 
When selecting a laptop for Apex Legends at 144 FPS you could also go for expensive gaming laptops, but I believe a value to money gaming machine that can fulfill similar tasks albeit by lowering the graphic settings is a much better buy for a lot more gamers. 
Being a tech enthusiast, I had the chance of experiencing many gaming laptops and the one I see fit for playing Apex legends is the Dell G5. Acknowledged as the best gaming laptop under 800 dollars by many, this Dell is not only budget friendly but also a very capable gaming laptop that can play any multiplayer online games at a decent frame rate. 
Since it has the latest Intel i5 and an Nvidia GTX 1650ti it can not only run Apex Legends at 144 FPS but also other demanding games without a hitch. Though you will need to drop the graphic setting down to medium to achieve the required FPS figures. 
If that is something you don't want, then a gaming PC at the same $800 price tag will serve you better. The problem however is that the gaming PCs market lately is experiencing stock issues hence it will be quite hard to get hold of one anytime soon.
Conclusion
I hope that the system requirements needed to run Apex Legends are now clear to you. Isn't it great that you can easily gain an advantage over your opponents by running Apex Legends without needing to spend a hefty amount on a new gaming laptop?