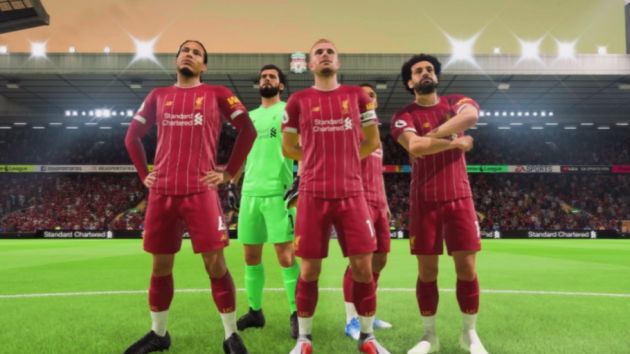 Whilst 2018/19 will forever be known as the season that Liverpool won the Champions League and came so close to picking up that elusive Premier League title, it was also the year that Liverpool won the first ever ePremier League tournament.
This happened in March 2019 when Donovan 'F2TekKz' Hunt represented Liverpool in the final of the ePremier League and managed to win the trophy by thrashing Manchester United's KyleLeese_ 6-2.
Such a scoreline will have been a hugely gratifying sight for all Liverpool fans, and it was great to see the club making a strong start in the relatively new competitive gaming realm. Hunt was the highest ranked Xbox player in the world and was a strong favourite to win in the first ever ePremier League tournament.
The competition started with open qualifiers at the beginning of 2019. These qualifiers were open to anyone over the age of 16, and the best players went on to represent a real Premier League club in the offline qualifiers.
These matches were held at Premier League stadiums, and the 40-top ranked players then went through to the grand final at the Gfinity Arena in London. This featured a knock-out tournament that featured an Xbox semi-final where Liverpool beat Manchester United 5-1, and in the Xbox final, Liverpool managed to win a close game against Fulham 4-3.
The grand final saw Donovan 'F2TekKz' Hunt once again showing his gaming prowess to give Liverpool the honours against Manchester United. Whilst this gave Hunt nothing in the way of prize money, it provided him with points to qualify for the Fifa eWorld Cup 2019.
This epic gaming contest will take place in London this August, and it's expected to mark a big step up in how football simulators are played at a competitive level. If you go to sites like https://www.liveesportsbetting.com/betway-review/, then it's fairly common to find that they focus on standard video games like League of Legends and Counter Strike Global Offensive.
But thanks to Donovan 'F2TekKz' Hunt's endeavours in the ePremier League tournament, it's hoped that sports simulators might start to feature more. This is especially so as many other clubs alongside Liverpool have started devoting more resources to helping their esports organisations become more professional.
Liverpool snapped up F2TekKz in 2018 as a result of his efforts with F2 Freestylers. They had earned a huge amount of views on YouTube as a result of their freestyle football videos, and after F2TekKz won the FUT Champions Cup Grand Final at the age of 16, it became clear that he was exactly the kind of player Liverpool needed to take advantage of the growing esports trend.
Many other massive clubs have already courted the world's best gamers, with the likes of Manchester City signing their first esports star, Kieran 'Kez' Brown, as far back as 2016. In addition to this, European sides like Paris Saint Germain have already established their own esports teams for regular gaming titles like the battle arena game, League of Legends.
Whilst many sports fans have been sceptical about the growth of esports, it's clear that the gaming phenomenon offers clubs a great way to expand their brand name to demographics who might stay away from traditional sports. In addition to this, esports has grown to become increasingly attractive to advertisers and sponsors, and by featuring players in gaming tournaments, clubs like Liverpool could benefit greatly over the long-term.
For gamers like F2TekKz, competing for a club like Liverpool is a huge deal. The gamer has already stated that he often dreamed of playing for Liverpool as a kid, but lacked the skills necessary to becoming a professional player. But thanks to his gaming prowess, it looks like F2TekKz has helped Liverpool become a success in one of quickest growing areas in sports and entertainment. Plus the fact that he used Virgil van Dijk to score the winning goal in the ePremier League final against Manchester City makes the gaming achievements of F2TekKz all the more sweet.