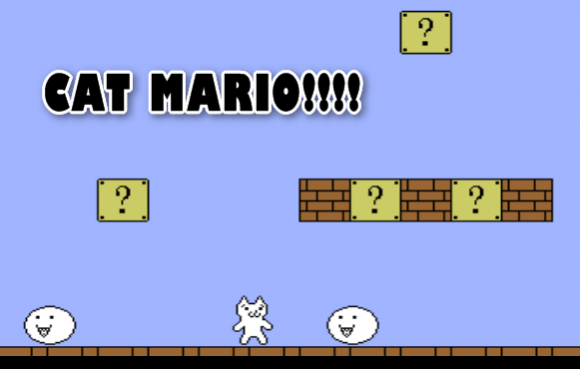 Cat Mario
Game Description and Comments
Cat Mario is a free feline version/clone of the always popular Mario game by Nintendo. This particular clone features a white frisky cat instead of the famous mustached character. Also new are fluffy white smiley villains. The game itself plays somewhat similar to the original game. For a little time waster, Cat Mario is not bad.
Features
1. Free online game.
2. Obvious Mario clone.
3. Platform game.
4. Venture through the Mushroom Kingdom.
5. Smiley villains.
6. Sports question blocks and warp pipes.
7. Can jump onto bricks to avoid getting hit.
Pricing Mode
Cat Mario is a free flash game published for the web and is supported by ads and micro-payments.