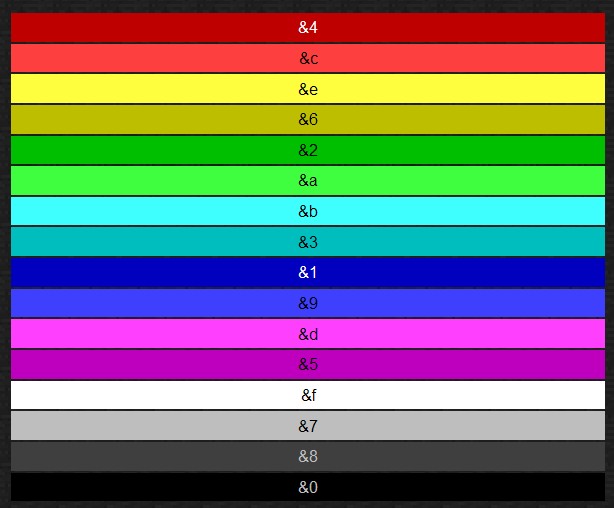 If you are one of those people who are bored of playing as the standard default character with its standard name colored in the standard black or white, then this article was definitely written for you! Showing off to your fellow players how great of a Minecrafter you are has never been so fun! So what are you waiting for? Go on and play your settings up to be the one everyone is jealous of! Oh, and if you want to spice things up even more, then you should definitely check out the incredible Minecraft skins we have in store for you on www.skins4minecraft.com. They are free for you to download and there are hundreds and hundreds of options you can choose from! Enjoy!
Now, this step-by-step is dedicated to changing your name to the vanilla color. You can do this by using /scoreboard!
In case you did not know, most game servers usually use different mods and various plugins that help a user turn their name a completely different color. It looks OK if you do not want something fancy, yet there are still a few problems with that. You would have to download a lot of different files, plus, figuring out how to work with them can turn out to be rather a challenge. Instead, we want to present you with another variant, which is fairly easy to perform. You will only need to complete the three steps we have written below – easy peasy!
Step 1 would be to log in to your account in Minecraft world. Once logged in, proceed to do the following:
Type '/scoreboard teams add' (this is the place to write your team name in)
The name you call your team is not that important, it can be whatever that comes into that genius head of yours! You only have to keep in mind the color you want your team name to become.
Step 2 would be to join your newly created team. Please keep in mind that your name will only become a new color if you have become a member of the team you are a creator of. The command for that would be:
'/scoreboard teams join' (insert your team name here)
After giving the game that command, you should hopefully get a notification which says that the "join the team" operation has turned out successful. It might take a bit longer than you would expect, so please do not worry if you don't notice any difference straight away.
Phew! Now the final step. Step 3. Here you will need to choose the new color. Play with the color scheme for as long as you would like to, for this is an important decision! The command for that would be:
'/scoreboard teams option (insert team name) color (insert the name of the color you want your name to become)'
If you are still not sure how it works, then here is an example. Let's imagine that your favorite color is blue and you have named your team 'Dolphins'. The command would then look something like this:
/scoreboard teams option Dolphins color Blue
Once you are finished with that, you should know that now any player who will join your team in the future will have a blue-colored name! How bloody cool is that?!
And we are finished! If everything went smoothly, your name should be then colored differently. If you are not sure whether it worked, then try to say something in the chat feed.
This is what it should look like:
<MinecraftGenius> I love playing Minecraft!
And if you are desperate to play with the color scheme a bit more, then you should type out:
/scoreboard teams option (insert team name) color
But wait – do not hit enter yet!
You should press the 'tab' button and after that, a long list of colors should appear before your eyes right in your chat feed.
And that is it! We really hope this step-by-step has turned out to be helpful for you in one way or another and that you now will have loads of fun with the newly applied changes!