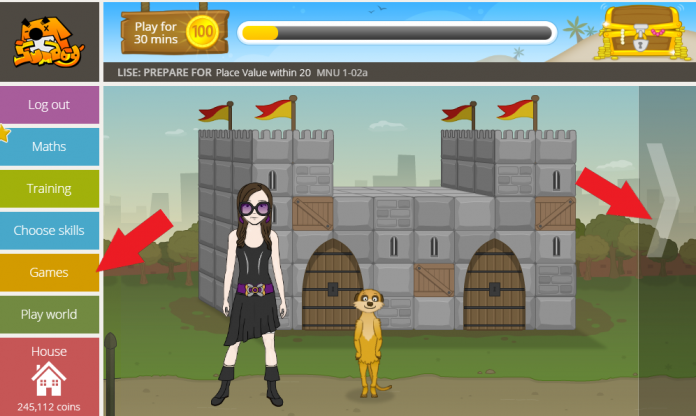 Games have come a long way since they hit the scene in the 1890s. Over the years, there has been a huge transformation in the quality and availability of games. Software developers are always working diligently to come up with excellent gaming products. This gives players a wide range of games to have fun with.
The number of sites offering games is also increasing by the day. This makes it quite challenging for a person to pick just one to play. To have a pleasurable experience playing your favorite games, you must choose a reliable site that will deliver a memorable experience. Check out this useful guide on how to choose the best site to play games.
Roster of Games
After confirming that the site you want to join is legit, the next logical step is to peruse the slot catalog on offer. Good operators characteristically offer hundreds of games allowing you to choose the ones you like best.
The games ideally should come from different software providers offering players diversity in regards to classic and video games. These should be organized well so that you do not have a difficult time identifying the games you want to try out. This way, when you are tired of one game, there will be plenty of other high-quality entertaining games to choose from.
Do Not Ignore the Fine Print
Each gaming site comes with its own set of terms and conditions. Many players never take the time to look at this section of the website. It is very important to ensure you keenly go through the terms and conditions because they act as a guide on how members will use their services.
Join Online Games Forums
The best way to know about the ownership, reputation, and history of an online game site is by interacting with some of the players who are already registered on the site. Do this by joining a few game forums.
Here you will get genuine information about the experiences that members have. Keep in mind that it is not fair to judge an online gaming site by the opinion of one or two players because some people lie. However, going through a couple of opinions, feedback, issues, complaints, and other experiences that other players post can give you an idea of the type of site you will be dealing with.
Pick a Site That Allows Players from Your Country
It is also essential to confirm that the site where you want to play games fully accepts players from your current location. The reason for this is that there are many countries that ban online casinos from operating in their territory.
Sometimes you may register successfully for an online game and you even get an opportunity to play. Trouble sets in when you win and the site asks for proof of residence from your country. The gaming sites typically invoke this on their terms and conditions. If you are not too sure about your location, ask the site directly through online chat. Inquire if you are allowed to register on the site, play, win and then withdraw your winnings. If you get a positive response, take a screenshot of the conversation and save it.
Customer Support
Looking for a gaming website that offers impeccable customer service should be a priority. It is important because unlike in brick and mortar game stores, you cannot just signal an attendant on the floor to come and offer assistance if there is an issue. The site you select should provide helpful and friendly customer support.
Aesthetics and User Interface
There is really no fun playing at an ugly site that has a complicated user interface. Stay away from hard to navigate game sites. These will only give you a headache as you try and reach for the games you love. Opt instead for the ones that feature responsive designs that will equally work well on your laptop, smartphone, or any other device you like to play games from.
It is also advisable to look for a gaming site that goes the extra mile to present an aesthetically pleasing website to their members. This does not only attract gamers to their site, but it also shows that they care about their business.
Allows You to Play Confidently 
Only go for the gaming sites that employ the latest technology for gameplay and security. The random number generators should be fully certified, and it should also include all your favorite banking options. The best sites accept:
I. Debit cards
II. Credit cards
III. Prepaid vouchers
IV. Bank transfers
V. Electronic wallets and other convenient payment methods
Final Thoughts
There is a deep ocean of online game sites for players to join. Sadly, not all of them are set up to offer gamers a memorable experience. A few unscrupulous business individuals will launch gaming operators to fleece gaming enthusiasts. To avoid falling for their trap, follow the above valuable tips on how to choose a website to play games to always have delightful gaming experiences.