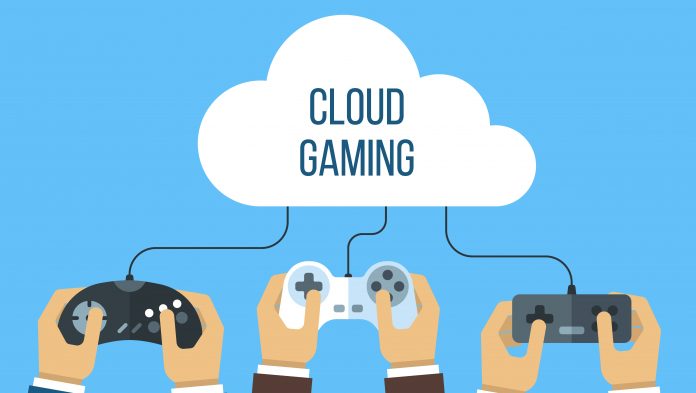 The gaming industry has come a long way. From cartridges to discs and now to digital downloads, gaming has definitely changed so much in the last years. Online gaming appears to be becoming popular as well but it doesn't stop there as cloud gaming is also starting to become huge.
Cloud gaming can be revolutionary when it comes to making gaming more accessible to players from around the world. It could make most devices used for gaming as long as it could connect to the internet. It could also be used in all types of games. Don't know what exactly cloud gaming is? We're here to explain that to you.
What is Cloud Gaming?
This is a way for you to be able to play a game with remote hardware. It could be in the form of a server or multiple servers owned by a certain company. It is a common misconception that cloud gaming is the same as downloading a game. However, it is not the case.
Instead of downloading a game to your computer or gaming console, you stream the game through a device that can connect to the internet. This could be a TV, smartphone, computer, and even a gaming device as well. What makes it better is that cloud gaming lets you play different types of games with the mentioned devices. This means that you can even play online games too like online blackjack.
The main advantage of cloud gaming is that you can play games on almost any device. This could make gaming less expensive as you no longer have to keep on upgrading your devices to be able to play the latest games. What's really important here is that you have a stable internet connection.
How Does it Work?
Cloud gaming sounds very ideal if you don't want to spend money on gaming consoles, right? But how exactly does this work? Well, just think of how you're able to stream music through Deezer or Spotify and how you're also able to stream series and movies on sites like Netflix and Hulu.
Like those platforms, you will also need a subscription to be paid on a monthly or yearly basis. Typically, you may also have to pay for the games that you'd like to pay for. An example of this is GeForce Now. To be able to play on this cloud gaming platform, you will need to purchase games from stores like Steam or Battle.net.
Once you've purchased a game, then you should be able to play it on your cloud gaming app without downloading updates or any additional content. It's possible because the game will be run on remote servers. These remote servers are run through a high-end computer. This means that without the downloads, you can play the game of your choice in very high settings.
And so, it will be the server or the high-end computer that will run the game for you and stream it directly to you. This is why it won't exactly take much of your device space and storage and why downloading content is no longer necessary.
The controls will be input with the device of your choice. You can use a controller, a joystick, or your phone's screen to control the game. This is also why a stable and solid internet connection is important and even necessary. It is so that your controls can immediately be input and sent to the server and the server will stream the result of your controls.
It's simply not ideal for places with a bad internet connection, but in places with great internet service like in Japan, this can easily be the solution for budget gaming.
Cloud gaming services continuously upgrades the hardware that they use. What this means for you is that you don't always have to worry about how your setup won't be able to run the latest games. It should always be able to without you doing so.
What's also great is that your game will be saved on the cloud. This means that you can continuously play your game with any device where your cloud gaming service is installed. If you're tired of playing on your computer, then this enables you to swiftly shift to your smartphone.
We can expect that cloud gaming will become huge in the next few years. Especially now that 5G connection is becoming more widespread and mobile devices are becoming powerful. The convenience of being able to play any game on any device is what would really be the selling point of cloud gaming, for sure.