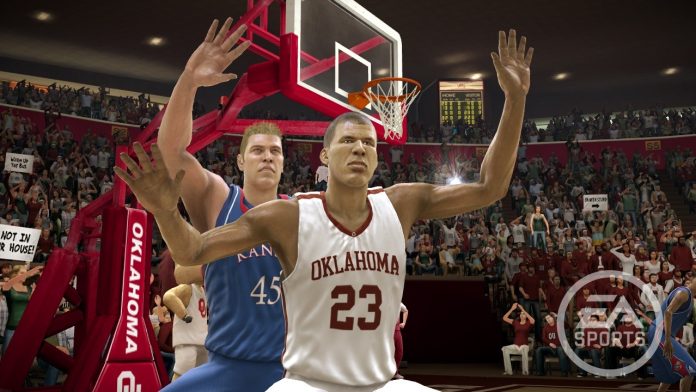 Believe it or not, but there has not been a college basketball game since all the way back in 2010. That's right, no March Madness in digital format in over six years. The only way to currently play College Hoops in a new game is to make college teams and players on NBA 2K17. This can also be done for looong gone pro wrestling promotions like the AWA, WCW, and ECW in WWE 2K17.
In the real world, things are much different. College basketball continues to roll with group of usual suspects contending for the crown.  Like that famous mural of dogs playing poker, only six teams probably have a realistic chance of being around the table and winning the 2017 NCAA Men's Division I Basketball Tournament and the current college basketball odds reveals some very familiar names.
Perennial powerhouse Duke (favorite to win the National Championship, Sportsbook.ag) is the oddsmakers favorites and with legendary coach Mike Krzyzewski—owner of five titles already—Grayson Allen, Amile Jefferson and Luke Kennard the Blue Devils are again a team that can make a Final Four run and maybe make the championship game at the University of Phoenix Stadium in Glendale, Arizona on April 3, 2017. Fellow Atlantic Coast Conference and last season's runners-up North Carolina also always seem to be in the mix and although the Tar Heels lost some talent (Brice Johnson andMarcus Paige), Justin Jackson Joel Berry II and the Carolina Blue and White are always one of the big dogs eating from the dish when March Madness rolls around. Another ACC school and a semi-longshot worth Futures Bet contemplation is Louisville as Rick Pitino's Cardinals gave the fifth-most minutes to top 100 freshman last season —including Donovan Mitchell and Deng Adel—and with grad transfer Tony Hicks and freshman VJ King, could surprise.
Although actual college basketball continues to roll with fans galore coast to coast, what about the video games? Will there ever be another college basketball video game? EA Sports is the last game maker of the series and could be again eventually one day. NCAA Basketball was pulled, along with NCAA Football a few years later, due to declining sales. What makes this even worse is that the series had no rival since 2008 when 2K, the maker of the aforementioned NBA 2K game, pullet out of its own college hoop game franchise. Hopefully, absence does make the heart grow fonder and college basketball gets a series reboot someday.