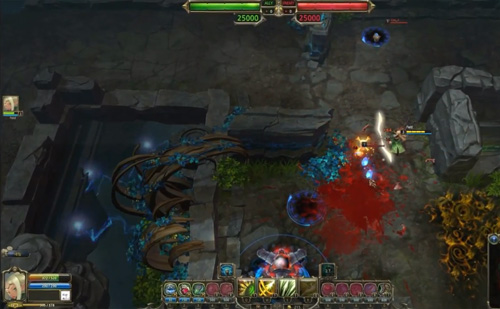 Core Masters is a brand new MOBA (Multiplayer Online Battle Arena) from Rock Hippo Productions and Neowiz. The game is still in early development.
Post Date: 19:29 04-03-2015
Rating: 8
Author: axwellshm
Comment: This game offers a best enjoyement while playing it. There is no stress at all, just amusement. Only thing that stands in the way of this game is small amount of players. But its worth of trying. 8/10.
Post Date: 12:17 06-01-2015
Rating: 9
Author: FrendlyLeBlanc
Comment: One more good and solid MOBA which need more popularity to be great… Like other MOBA its good and interesting and have her special thing which make her good
9 🙂
Post Date: 15:18 27-10-2014
Rating: 8
Author: Mihajlo
Comment: Core Masters is New Korean MOBA (English client will be released soon). Game modes are unique and fun to play (especially Free for all), there are no towers and map is different from other MOBAs. I rate this game 8/10
Post Date: 09:53 10-06-2014
Rating: 9
Author: bloga99
Comment: Good game 🙂
Post Date: 17:33 08-06-2014
Rating: 9
Author: cemex
Comment: As you can see Core Masters Online is a very unique game with a variety of game modes. Hands down, I am definitely going to participate in the future Closed Beta Tests for this game. Though the game is still far from perfect in some ways, like minor character balancing here and there. Some characters look a little bit League of Legendish? I definitely recommend signing up for the next beta.
Post Date: 18:25 19-05-2014
Rating: 9
Author: Frozen
Comment: It's new nice MOBA game nice graphics and also very fun to play 🙂
Post Date: 02:44 15-05-2014
Rating: 10
Author: Mordekaiser
Comment: core masters is one of the top mobas right now in my opinion its much brighter then most mobas alot less stressful and just offers alot more fun also it has much better graphics then most mobas the graphics kinda feel like orcs must die but top down