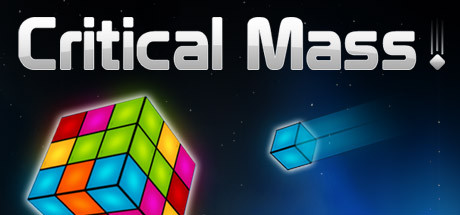 Critical Mass is an action puzzle game that takes traditional match 3 and brings it into the world of 3D. We combine fast addictive game play with strategy to create a new and innovative experience.
Post Date: 19:36 28-05-2015
Rating: 8
Author: axwellshm
Comment: Dunno is this a copied review of LukeN – LosmiK (correct me if I am wrong).

I think the game is actually very fun. I repeat, since this is a puzzle game (and which I like) I will rate this game with 8/10. 🙂
Post Date: 09:54 14-04-2015
Rating: 9
Author: LosmiK
Comment: LukeN
Jul 2, 2011
10
Critical Mass is fantastic! It's a matching game with a slow, building tension. Ozgeek's review is wrong, the slow rotation is a good thing, and the controls are fine. Critical mass is a great blend of a matching game and an action game, much like Tetris. No doubt Ozgeek would prefer that games like tetris would not speed up either. Finally, Critical Mass has that "just one more turn" addictiveness that is the hallmark of the Civilisation series.
Post Date: 08:56 09-11-2014
Rating: 8
Author: arZ
Comment: Cristal mass is a cool puzzle game with a really cool graphic. Its a logic addicted game. Its easy to learn and easy to play. Its a game for any ages … so play this game with your parents, that will be a lot of fun for you all 🙂
I rate this game with 8/10
Post Date: 23:49 18-12-2012
Rating: 8
Author: Mordekaiser
Comment: This game is awesome graphics are god and the game play is great and its not easy but not hard just the kind of game you would like to play its a match 3 game so if you enjoyed bewjewled or any other match 3 game then you should play this 8/10
Post Date: 06:42 24-11-2012
Rating: 9
Author: Thedarkboy
Comment: This is actually very fun and it can be really addictive. It's pretty easy to learn how to play this game too. I can recommend this to almost everyone. If you are willing to try new games, this is a game that you should try. A very fun and addictive game!