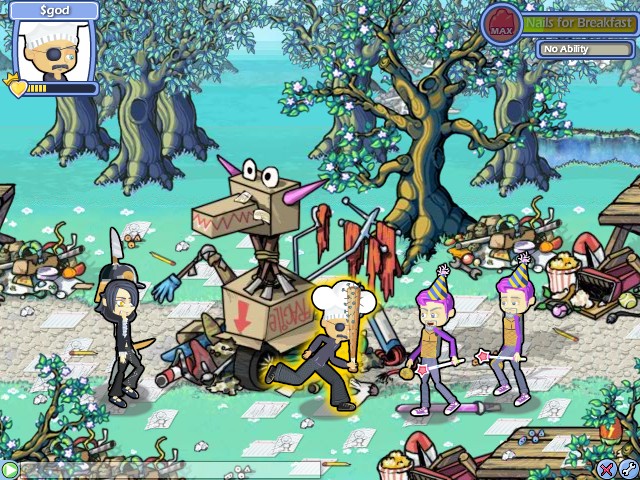 Discarded is the first ever massively-multiplayer online collectible card beat-em-up. That's a mouthful, so we suggest you use MMOCCBEU instead. It sounds French, so you'll come off as really sophisticated when you say it.
Post Date: 21:10 30-01-2015
Rating: 2
Author: axwellshm
Comment: Lawl, this game (in my opinion) is bad as it looks. Nothing special to say about this game cause it is really "sucky" …. Graphics are ….. Story is kinda not existant. Rating 2…. barelly
Post Date: 10:50 15-05-2014
Rating: 3
Author: doca8
Comment: I think this is not best card game 🙂
Post Date: 14:39 09-04-2014
Rating: 1
Author: Gavra10
Comment: I dont like so much card games 😀
Post Date: 17:13 24-03-2014
Rating: 6
Author: cemex
Comment: it's cool game
Post Date: 13:52 13-06-2010
Rating: 3
Author: Alper123
Comment: a different game. But it is boring and has nothing to offer.
Post Date: 13:05 29-04-2010
Rating: 2
Author: thundemp2007
Comment: Since the game is an MMO, and an RPG to some extent, one would presume the presence of a story. Players will disappointed on this because it doen't feature a story.Discarded Online works through the means of missions; short side-scrolling, quarantined levels that you can play by yourself, or with a party of friends