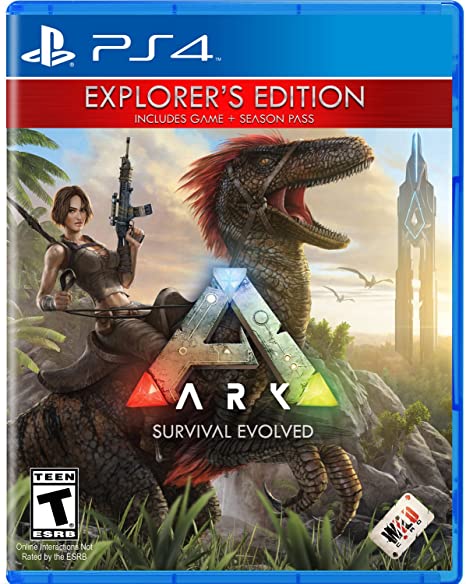 Buying games can get expensive. That is why we love to get a good discount when buying our next title. No wonder we are super excited about the Double Discounts for PlayStation Plus members in the PlayStation  Store. Sony is giving over two hundred of their titles – including some huge hits – two discounts at once. For example, if you are a normal member you get a 25% discount on a game. However, if you are a PlayStation  Plus member you get another discount on top of that!
That is massive. ARK: Survival Evolved: Explorer's Edition which is normally quite pricey at £65,99, is now just £13,19! That means you save about 80% or £52 on a single game! If you aren't a fan of games like ARK, don´t worry. There is something for everyone. Even top games like Marvel's Spider-Man: the Game of the Year edition is on sale with a nice discount, making it worth picking up. In the mood for a sports game? Football games like Fifa 21, Golf games like the PGA Tour 2k21, and even Formula 1 game F1 2020: Deluxe Schumacher Edition are all on sale.
Even if you are on a tight budget you can pick up some great games at under £10.  Both God of War and Ark: Survival Evolved are under 8 pounds.  Even unique games like DiRt Rally are available at around that price. If you are on a budget you are probably wondering how much a PlayStation  Plus subscription is going to set you back. Well… not much. You can get one at Startselect without any hassle at all and get your personal activation code directly in your email after signing up!
The Double Discount promotion is only available until the 4th of march so you have to hurry up to take advantage of this promotion to the fullest. Luckily, this isn´t the only reason why a PS Plus Subscription is more than worth it! If you are a PS Plus member you also get access to PS´s amazing online multiplayer and get to expand your game collection for free. By just being a PS Plus member you get 2 free games each month – or 24 a year – and get access to exclusive member events! Browse the entire PlayStation  Store catalog and find all available games there.
If you want to sign up fast, free and easy head over to Startselect and get some great games at super low prices! To enjoy these offers, a PSN Card will come in handy!