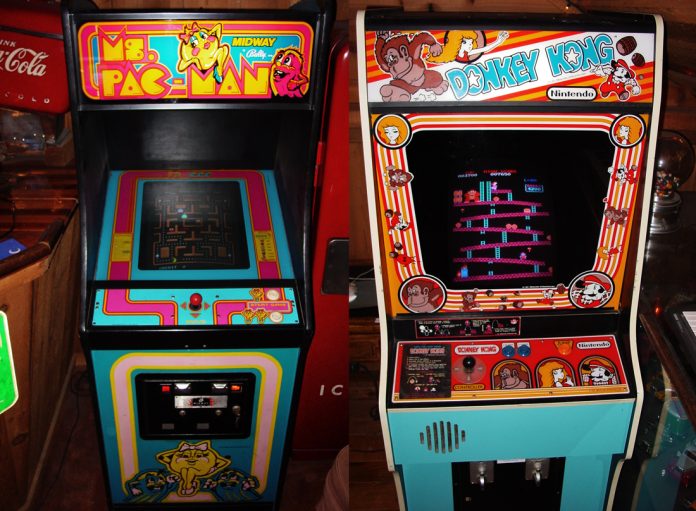 Do you miss bandannas, HubbaBubba chewing gum, the Rubik's cube and Wham (RIP)? Or perhaps you are young and curious to what the hype around retro 80s is (was) all about? You might wear the H&M 80s collection and listen to Kraftwerk without having lived through the decade.
I do not remember exactly what year I got my first real sound card aimed at gaming, a Creative Sound Blaster 16 PCI card, if I remember correctly. There was also a version of the time old ISA standard, a standard IBM invented in 1981, and which later was delivered in 16-bit edition. PCI was made by Intel, first launched in 1992 and finished as standard prior to 2005. The price of these products, compared to what these same products cost today was exorbitant, not to mention that I at age 12 had nothing to fork out whatsoever. Another thing I remember is the fact that there was no digital audio on the PC to take for granted. MIDI sound hit some notes for some games, but no real voices, cool soundtracks and stuff like that. I remember installing the sound card, which had to be done in DOS after a reboot of Windows 3.11. I'll never forget the first time I heard the voice play the test sound in DOS setup. Pure magic!
My generation can hum the Super Mario and Pac-Man "soundtrack" to this day. 80s nostalgia is the new "in" thing. These days you can dive into 80s retro nostalgia with a few clicks of your mouse – even if you were born in 1990 or after! Only Millennials who have lived under a rock haven't heard of Pac-Man and Super Mario Bros. If you haven't struggled with a Rubik's cube or played Tetris, you can experience this now instantly as more and more online game developers have dusted off these old classics and turned them into instant hits. If you don't have the time to go to Vienna (US) where the Scoly Brothers have set up their authentic arcade room called "Scoly Brother's Flashback Arcade" as a tribute to the arcade games of the 70s and 80s, you can head to one of the many Canadian online casinos that offer replicas and and varieties of some of the classic arcade games.
Old retro games brought to a new audience
Gone are the days where one used to have to hang out in smoke-filled, noisy games arcades or shopping malls to enjoy these arcade games. Times have changed. Although we can see interest from online game developers to create more skill-based video games, so far the closest we have today are land-based slots such as Atari's 1981 hit Centipede, recreated by International Game Technology. It is only fair to start off with the development of Space Travel in 1969, which in part led to the development of the Unix operating system, but let's get real. The first game most of us remember is Pac-Man.
Pac-Man was created by Japanese manufacturer Namco Ltd. and released in 1981, Pac-Man was instrumental in defining a whole generation of gamers. "Paku Paku" translates to munching or snapping your mouth open and shut in Japanese, and was the inspiration behind the design and the name. Obscure but creative French-owned game developer B3W have delivered a Pac-Man inspired games to online game sites. Another fun fact about Pac-Man is that it was initially created as a game that would appeal to girls as it did not emphasize violence. That did not work out according to plan.
Donkey Kong is another well known arcade game by Nintendo (and the predecessor to Mario Bros) brought back to life in online casinos by a slot created by games provider Novomatic. Tetris is a game most of us stopped playing in 1996, yet it has been made into a slot machine by the guys behind WMS. But this game can only be found in land-based casinos for now. Last but not least, a crucial icon from the 80s which has been turned into a slot machine is Rubik's Cube. Did you know that Justin Bieber can finish a Rubik's Cube in under 2 minutes?
If you do not have any actual memories of the 80s yourself but want to "feel the groove", there are a myriad of 80s-themed games out there where you can experience the graphics and sounds of this bygone era, such as Net Entertainment's Neon Staxx. Get your mirrored sunglasses out, dust off the old Reebok Pumps or Nike AIR and get ready to relive the greatest of the retro 80s in games!