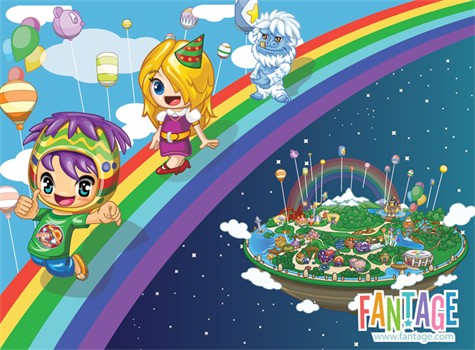 Founded in 2007, Fantage (Fantastic Age) is a next-generation destination site for children and the fastest growing community site for children 7-14. Fantage's games and adventures entertain and delight children, instill important lessons like sharing and giving, and promote positive social interaction in an engaging, exciting, safe environment that both kids and parents love. Upon signing in, users pick the servers they want to join like Emerald Elephant or the popular Auburn Hippo and then select a region they want to visit, whether you want to go Uptown or Downtown; play some games at the Carnival or play some water games at the Beach.
Post Date: 07:09 21-05-2011
Rating: 5
Author: sasuke24
Comment: The game is pretty nice. Although the environment is childish.
Post Date: 17:04 05-12-2010
Rating: 1
Author: latiana1
Comment: very boring, the animation is crappy, and there is nothing to do. there is also a lot of LAG.
Post Date: 21:50 04-07-2010
Rating: 7
Author: jelly_cakes999
Comment: its fun, but only one problem. the clothes and stuff its mostly premium members only. and many parents dont let you buy stuff on games. so its not fair.