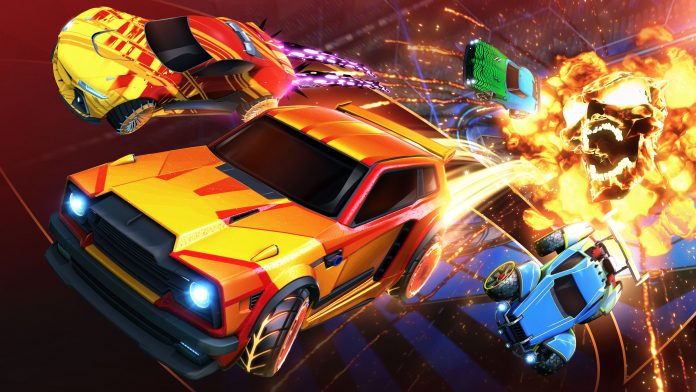 The lockdown has been the push that the video gaming industry needed. With most of us confined in our homes and with basically no traditional entertainment available, video games have grown more popular than ever before. In particular, multiplayer games are in demand. They give players an opportunity to play while also socializing with friends. They're a great bonding activity. Quite a lot of excellent new multiplayer games have been released over the last two years, and here are some of the best ones.
Rocket League
If you're a soccer fan, Rocket League should definitely be your first choice. The same goes for racing lovers because the concept is actually rocket-powered cars. Essentially, players have to score by hitting the ball with a rocket-powered car. Sounds unique, right? Rocket League is equally enjoyable in single-player and multiplayer modes, so you won't be bored even if you don't have anyone to play with. As a bonus, Rocket League has full cross-platform support (so it doesn't matter what consoles your co-players are using).
Destiny 2
The first thing you need to know about Destiny 2 is that it's a free-to-play game, so you can easily try it out before deciding if you want to commit and spend your money on any additional features. The free-to-play format has been getting really popular in recent years, especially during the pandemic. New free-to-plays are launched basically every month, just like new gambling sites continuously appear to cater to the needs of online gaming lovers. Destiny 2 is a great multiplayer shooter and one of the best free-to-play games on the market.
It Takes Two
It Takes Two has a staggering average player rating of 4.9 out of 5. And it's well-deserved. This multiplayer action-adventure game has excellent gameplay and a story to match. One of the things about It Takes Two that most players praise is "emotional storytelling". This is true—although it's an action game, it focuses on a lovely married couple on the verge of a divorce. You're guaranteed to emphasize with the characters, which will make playing even more addictive.
Sea of Thieves
Technically, Sea of Thieves is not exactly a new game because it was originally released for Microsoft and Xbox One in 2018. However, Microsoft Studios launched an enhanced version in 2020, so it still belongs on this list. Sea of Thieves is heavily inspired by the Pirates of the Carribean franchise, and it shows. If you are craving a seaside vacation, this game is a perfect choice. Just make sure you opt for an updated version—it's much better.
Monster Hunter Rise
Monster Hunter Rise is the newest installment in the eponymous series. Although it's very new (released this March), the game has quickly become a fan favorite. In particular, critics note that Monster Hunter Rise is well-suited for both old fans of the series and players who have never played Monster Hunter before. There are a lot of quests within the game, and they vary by difficulty and familiarity with the universe a player is expected to have.
Gotham Knights (Upcoming)
Gotham Knights has not been released yet. But it's easily one of the most anticipated games of 2021-2022 (the release date has recently been pushed), so it belongs on this list. Any fan of the DC universe will surely appreciate what we all are expecting—the unique noir-y atmosphere of Gotham City. The plot also seems promising: players will play for Batman's former partners trying to control the city after his death. As a cherry on top, Gotham Knights will have both single-player and multiplayer modes.