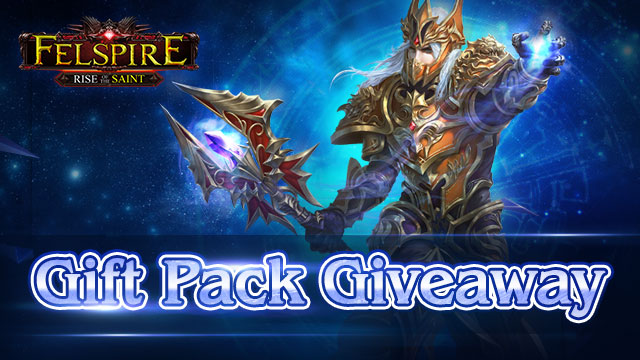 37Games is giving away a Felspire New Class Gift Pack Giftpack to all players. In order to receive this code from GameOgre.com, please post below in the comment box and it will be sent to you via email.
The Gift Pack Includes:
2.5X EXP Potion (Bound) x1
Reviving Stone (Bound) x5
D.A.UNL Pass (Bound) x3
Restriction: Each account can claim the gift pack once.
To Redeem the Gift Pack:
Log in to Felspire (http://p.my37games.com/45nc/24god/2.html) and create a character
Click on the Hall of Rewards icon (upper right corner) and open the Gift Code tab
Paste in your code and get your free gift for the new version!
Game Description:
Felspire is a western medieval fantasy themed role playing browser game. The game provides a wide variety of settings ranging from bustling cities, frozen plateaus, and mysterious forests to chilling tombs. Your characters will face trials by countless fierce battles in these scenarios. The core game play derived from classic ARPGs, slaying monsters to get rare gear is an essential part of the game.
To celebrate the launch of Felspire New Class – Saint , we have a special pack (each pack is valued at $10 and will never get expired) for you. Get your gift pack today and experience the New Version of Felspire.