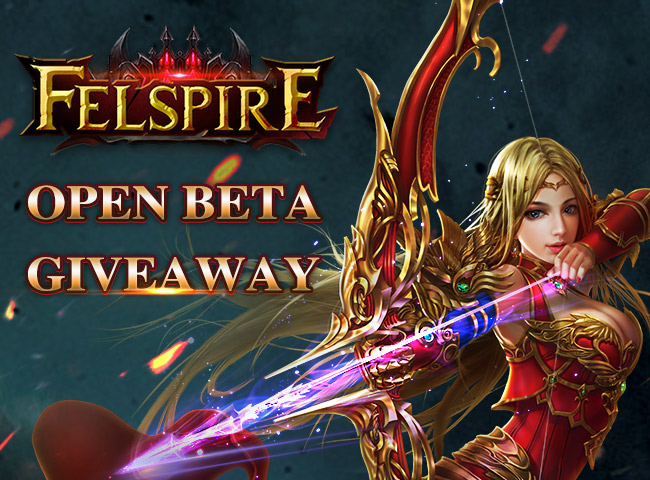 In celebration of the official launch for the MMORPG known as Felspire, 37Games is giving away a giftpack to all players. In order to receive this code from GameOgre.com, please post below in the comment box and it will be sent to you via email.
Giftpack Includes:
2X EXP Potion (Bound) x 1
10 million Gold (Bound) x1
Lv 1 Refine Stone (Bound) x5
100 B.Diamonds x1
How to claim your gift code:
1. Log into [Felspire]( http://p.my37games.com/61cs/15fs/3.html?scid=19_01_01) and create a character
2. Click on the Hall of Rewards icon (upper right corner) and open the Gift Code tab
3. Paste your code and get your free gift!
About Felspire
The game is set in the fantasy world of Eremos, where the mysterious Felspire continues to be a source of contention for the locals and foreigners alike. As some believe it to be a portal from underworld to the land of mankind, there are those waiting for an opportunity to seize it for their licentious deeds. For other humans, Felspire is rumored as a source of infinite power. No-one can seem to agree on its origin or its future use – but there is one thing that can be guaranteed – war.