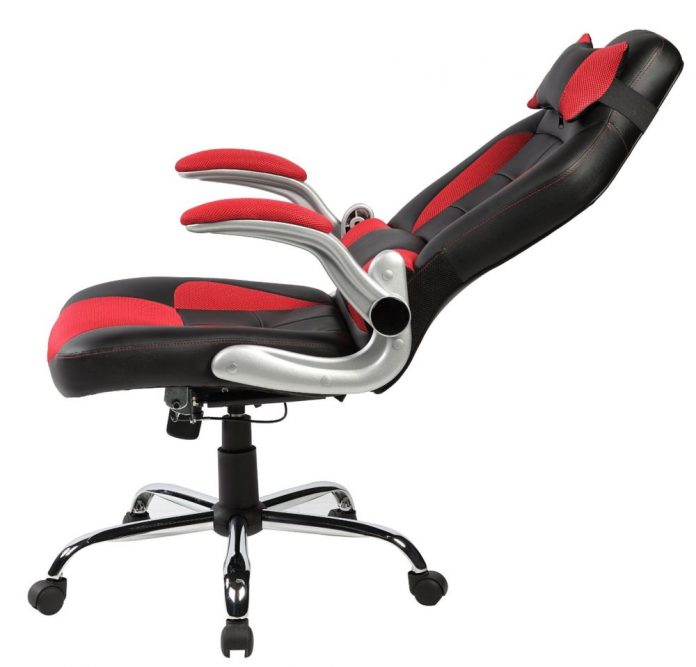 Every gamer knows how important a gaming chair is in terms of improving their gaming performance and experience. However, as much as every gamer would love to own the high-end models of gaming chairs in the market, most cannot afford to spend that much money. There are quite a number of budget gaming chairs in the market, which gives every gamer an opportunity to enjoy their numerous benefits. Even with countless budget gaming chairs at your reach, the dilemma will always come in when you need to choose the best. Below, we discuss how to find the best budget gaming chairs, a guide that will be helpful when it comes to investing in them without spending a fortune.
Which Type of Gaming Chair Do You Need?
The most common types of gaming chairs include PC gaming chair, rocker gaming chair, pedestal gaming chair, racer gaming chair, memory foam gaming chair and beanbag gaming chair. Each of these chairs is designed for different types of games as well as different gaming environments. It is important to choose a gaming seat depending on the game of your specialization, in that if you enjoy racing games, the racer gaming chair will work best, and if you like PC gaming, then a PC gaming seat will be perfect. If you want more comfort while playing console games, a pedestal gaming chair or a rocker will offer a better experience as it positions you closer to the floor. You should check out the diverse features of all these types and try them out before finally deciding which type to invest in.
How Much Comfort Do You Desire?
Even with a low budget, comfort is a matter of great importance in gaming, especially if you spend more than 7 hours daily at it. Your budget gaming chair should be ergonomically designed to offer maximum comfort with reliably cushioned headrest, backrest and armrests for better lumbar, neck and shoulder support and comfort. The materials used in making the chair should be strong, durable and gentle to the skin, with leather, woven fabric and vinyl being the most preferred materials. Make sure that it is the right size and shape, and that its maximum weight capacity is high enough to support your body weight.
Is it Compatible with Your Gaming Equipment?
Before you purchase your gaming chair, it is essential to ensure that all its features are compatible with your gaming equipment. If your seat comes with inbuilt speakers and game controllers, then you must ensure that they are compatible to your gaming console, PC, Xbox, PlayStation and other gaming devices you use. It will be so frustrating if you invest in your dream gaming chair, only to find out that you cannot use it with your gaming apparatus.
Consider its Strength and Durability
It is apparent that every gamer wants a gaming chair that will last very long. This will always depend on the type of materials used and the quality of the construction. The materials used in budget gaming chairs may not be as sturdy as those used in the costly models, but you have to ensure that you get the best within your budget. If you cannot afford a genuine leather gaming chair, then go for strong vinyl or woven fabric upholstery. The chassis should be made of strong materials such as stainless steel. When it comes to the build quality, the connections and joints should be well secured to ensure strength and sturdiness. The upholstery should be double stitched and the metals should be welded together to ensure that your seat is comfortable, strong and long lasting.
What Level of Customizability Do You Want?
Even the budget gaming chairs don't usually offer as much customization options as the most expensive gaming chairs. However, you should ensure that the most important customization and adjustability features are present in any gaming chair. Some of the most essential customization features include adjustable seat height, depth and panning, as well as inclination and recline. Adjustable or removable armrests are also a thing for great gaming chairs. You can also get a chair that is customizable for the game you want to play. For instance, if you want to play a racing game, then you can simply connect the steering controls and if you want to play other games, you can easily disconnect them.
Conclusion
Finding a budget gaming chair is a dream for the highest percentage of gamers, especially those just starting out. There is really no limit to your creativity when it comes to choosing a budget gaming chair. In addition to the above tips on choosing the perfect budget chair for your gaming station, you can also consider the different additional accessories that come with them. Depending on your gaming needs, you can search for gaming seats with inbuilt speakers, storage compartments and gaming control panels among others. The trick is usually to find the features that you need the most to save on cost. I believe that this buyer guide has influenced your decision of finding the best budget gaming chair.