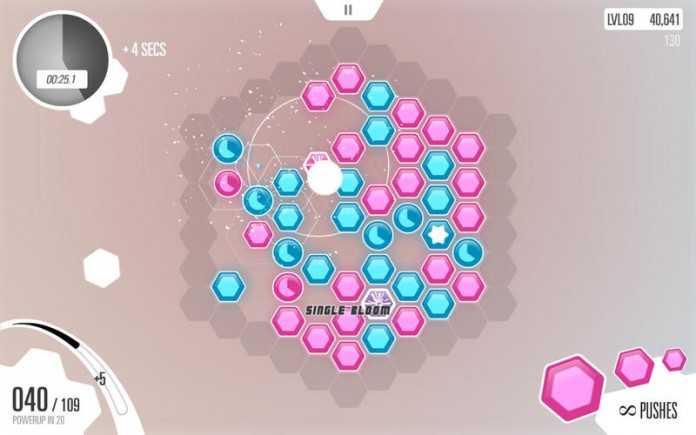 Slick, explosive and wickedly addictive. Fractal brings together the best parts of Hexic and Lumines, and then blows them both to itty-bitty pieces.
Post Date: 09:13 17-11-2014
Rating: 3
Author: arZ
Comment: Fractal is one of the worst game that I played in last weeks. Its interesting for new player when you need to lern how to play it but after it really annoying and boring. rating 3/10. Cant say much about this game. YOu need to test it …
Post Date: 15:43 28-11-2012
Rating: 8
Author: Thedarkboy
Comment: This game was fun, especially in the beginning. After you had played the game a couple of times, it got a bit repetitive and boring. So obviously I stopped playing the game. This game should still be fun for some people though, even though it didn't last very long for me.