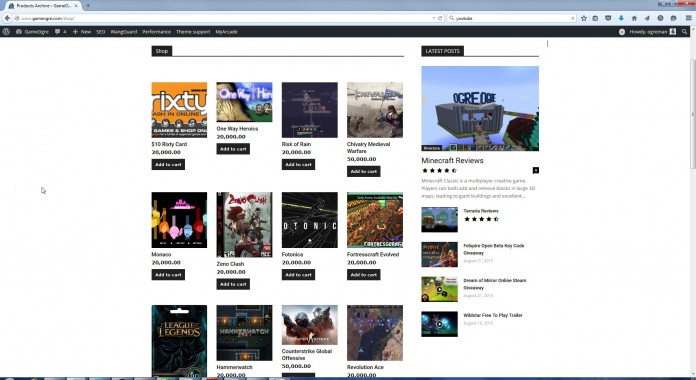 Now all members of GameOgre.com (the main site and the forum) have a chance at goodies in our brand new game shop:). After 7 years of having a forum shop and having nothing for the rest of the site, that has all been changed. When we moved the forum at https://www.gameogre.com/forums/ from Vbulletin to Xenforo forum software we were suddenly without a currency for our community.
We did manage to find a currency and even a store for the forum, but only the currency works so far. The store is a work in progress and since our community has been asking for a new store ever since the forum change, we went looking for more solutions. We eventually came across a Word Press theme that supports a store and even products reviews and bought it. Now the store is all set up and games as well as game cards have been added to our inventory. Some of these games have been used for Live Streams.
Steam Games Currently Available:
Chivalry Medieval Warfare – Pictured above during an Ogre Game Time (OGT) session. Many forum members have already got this game from the previous shop.
Counter-Strike: Global Offensive
Hammerwatch
Monaco
Zeno Clash
Risk of Rain
Fotonica
One Way Heroics
Revolution Ace
Fortresscraft Evolved