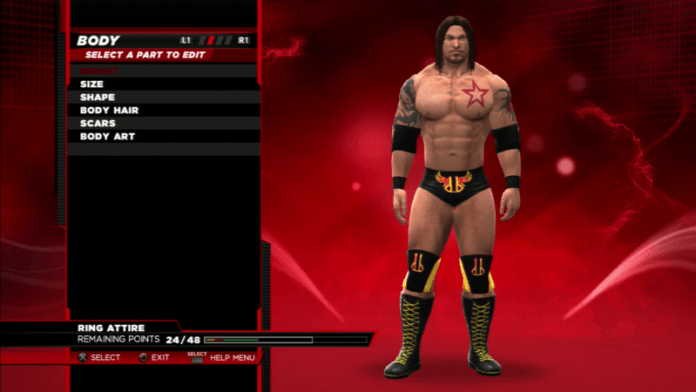 Doing research on the wrestling games from yesterday, I came across something very interesting in the WWE 2K14 game for the Playstation 3. Instead of creating and using real wrestlers for the game, they were creating their own characters, federations, themes, moves etc. Two players and their creations really stood out:  Oz70NYC and Thr33x gaming. The first has a Showcase forum thread on CAWs.ws where he really lays out each character. Each wrestler has their own theme with a Youtube video, signatures and finishers, screenshot, and most importantly, an extremely detailed back story. The back stories are what make the characters come alive and make you want to download them from community creations in the game. Just looking at the screenshots and names is not close to as illuminating. For example, he will describe the character's history in Evolution (his federation), what he has accomplished, who has feuded with, the faction he is part of, what championships he has won etc. The one that really captured my imagination was his Simon "the Destroyer" Fierhart character. A lot of the other characters seem to revolve around him in one way or another.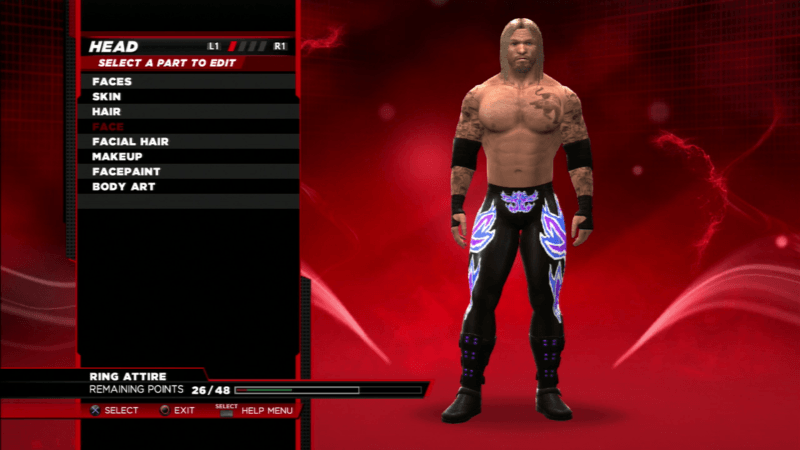 Thr33x gaming takes a different approach that is, in my opinion, simply brilliant and a lot of work. His XWA federation has matches, full episodes, and even PPVs on Youtube. Everything is well produced to the point where it is entertaining to just watch like the WWE. The creator even does the commentary for all of it and it is actually pretty good. Back stories, feuds, championships are discussed to set the tone instead of just play-by-play commentary only.
He also has profile videos like the one above for his undefeated and undisputed champion known as Orion. Wrestling fan or not, it is hard not to admire all the work he put into these productions. There is one video that contains a two hour pay-per-view that is even more entertaining than one by the WWE. The promos in the game by the wrestlers are made with text on the screen. The match ending are especially interesting because not exactly sure how they are shot. For example, the main event of the PPV I saw featured a third wrestler at the end appearing in a cage.
After looking at all of this, I am inspired to create a good Ogre character and have him face off against the sheer terror of the dreaded Chat Monster:).