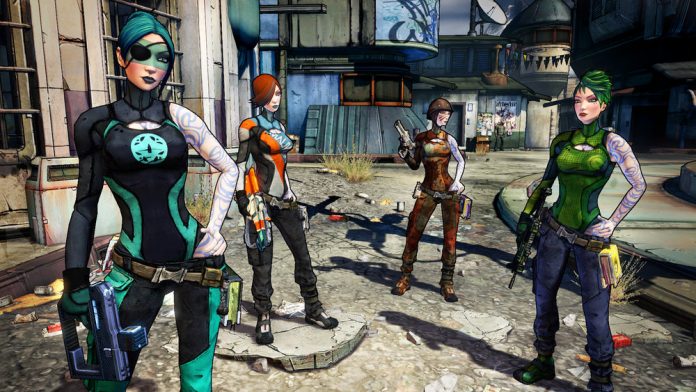 SHiFT codes form a part of a secret reward system. They offer players valuable insights, tools, and clues that you can use to help speed up the game and get to targets more efficiently.
If you're looking for access to better weapons, more advanced skins, and equipment while playing Borderlands, SHiFT codes are your key to unlocking success.
But how do they work, and where can you find them?
Fortunately, there are several different routes you can take to obtain these powerful little codes that can mean the difference between (virtual) life or death.
Let's dig in!
How Do SHiFT Codes Work?
SHiFT codes are essentially promotional codes that players can utilize to redeem prizes and advantages in a game. Rather than being like loot boxes, these are coupon codes, they only work if you know exactly which digits to enter, making them more exclusive and therefore more desirable.
Something that makes these 25 digit codes even more precious is the fact that they are sometimes only valid for a limited amount of time. The codes are represented by golden keys, which translate into the game as a tool to unlock a golden box, which will then randomly generate a reward.
Some of them are available to celebrate certain holidays or events, such as Christmas or Halloween. The shorter the time frame that a SHiFT code is available, the more valuable it usually is. There have been codes that unlock things like weapons, shields, augments, and character boosters.
You can play Borderlands without needing SHiFT codes to get by. But having them in your toolkit can enhance your gaming experience and facilitate much faster target reaching.
3 Best Places To Find SHiFT Codes
Fortunately, finding and obtaining SHiFT codes is far from impossible. There are several different places you can find these codes, and all of them are accessible via the internet.
But even though SHiFT codes are easy to find, you'll need to keep tabs on all the latest updates, because they change on a daily, or sometimes even hourly basis. The best ones are limited edition, so keep your eyes peeled at all times for access to the best of the best.
In-Game
In-game codes are codes you access within the game itself. All the Borderlands games have a variety of SHiFT codes embedded into their system. Borderlands 2, Borderlands 3, and Borderlands: the Pre-Sequel each have their own unique codes.
You can find them by selecting the "Extras" button while in-game on the main menu, and then clicking on "My Offers" screen. A SHiFT code button will appear, where you can enter your code and press submit.
Social media
Game developers often place SHiFT codes onto their social media platforms for players to access. These are usually limited editions, sometimes only live and accessible for a few hours at a time. Twitter has been the most active with regard to code availability, so keep an eye out for future codes.
Online sign-ups
The last and easiest way to find Borderlands 3 SHiFT codes is by visiting an official SHiFT site. In order to successfully sign up, you need to be over eighteen years old and have an active Steam, PlayStation Network, or Xbox Live Gold Membership account. You'll use your account credentials to link the codes to your game, making redeeming them even easier.
What are Borderlands VIP codes?
Even though VIP codes and SHiFT codes might sound similar, they are in fact quite different – and worth knowing how to distinguish if you're an avid Borderlands gamer. Instead of the usual "Very Important Person" acronym, VIP in this context stands for Vault Insider Program.
In Borderlands 3, VIP codes provide players with VIP points, which can be used to access rewards within the game. Sadly, VIP codes are no longer available, as they were discontinued in May 2020. They may, however, make a comeback, so keep your eyes open.
How To Redeem SHiFT Codes
Once you've got your hands on your SHiFT codes, you'll need to know how to redeem them successfully.
In the game you'll access the tab titled "Rewards"—this is where you can redeem all your SHiFT codes. Simply enter them into the relevant field and you'll get your goodies.
As with any game, a huge portion of the fun is derived from progressing to the next level using valuable goods, skins, weaponry and special skills. While working for these things is fun, a little extra legitimate help never hurt anyone. SHiFT codes make progressing easier, and they add a new dimension to an already epic game.