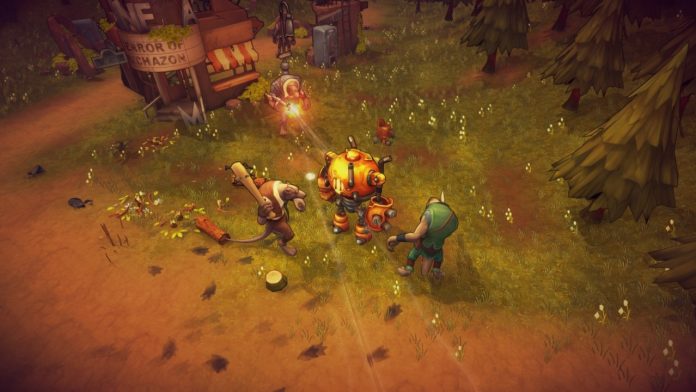 Goliath is an action RPG game with sandbox elements.
Screenshot: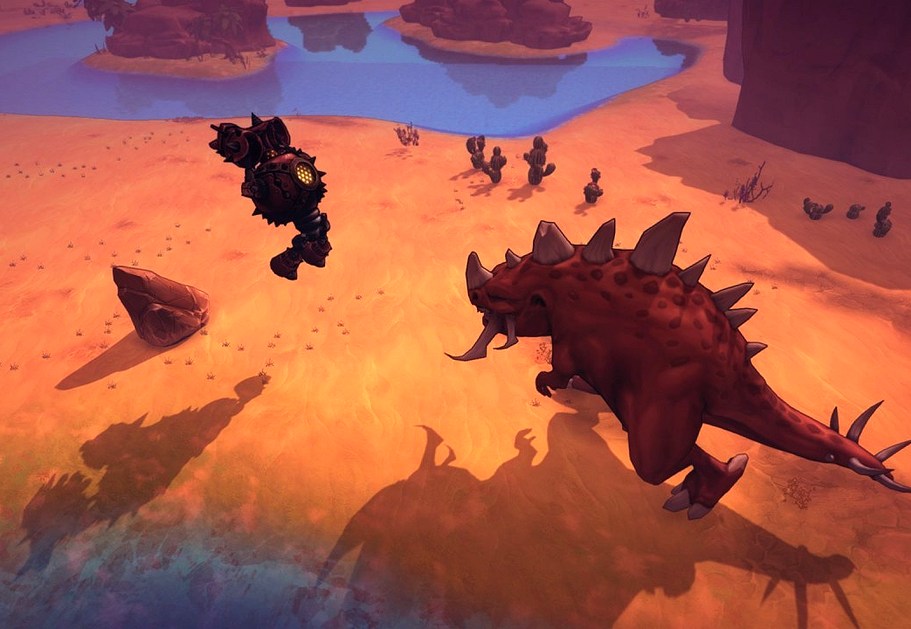 Game Description and Review:
Goliath is an incredibly ambitious game with a great name. However, like another great named but highly ambitious game called Savage, Goliath slightly misses the mark in pulling all the game genres and features into the right package.  You can do a ton of stuff in the game such as combat, crafting, join a faction, make many Goliath robot suits, explore a fun world, and learn recipes. The problem comes from the fact that not everything acts as it should. The giant robots you make can not be customized very much and some things just don't seem to work. Overall, Goliath is a good game with amazing potential that could use substantially more polish.
Game Trailer: