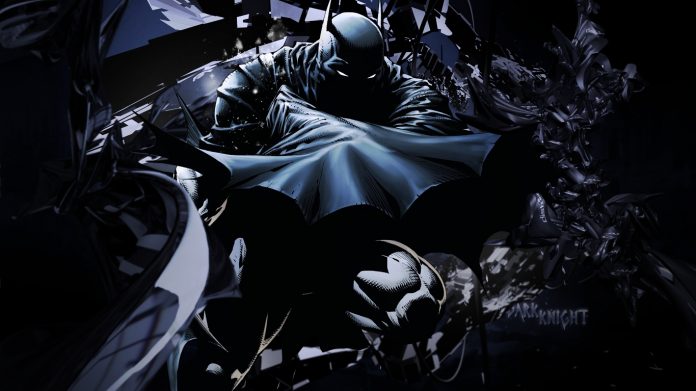 The Twilight Saga has a lot to answer for. The 21st century vampire is a far cry from that envisaged by Bram Stoker in Dracula or Stephen King in Salem's Lot, and today's vampires are more likely to be angst-ridden teens than centuries old beings.
The gothic genre is one that has been slow to really take off in gaming, but all that is gradually changing. Here, we take a look at five of the top games that goths need to be checking out in 2018.
1) Immortal Romance (Microgaming)
It's one of the best known games of its kind, and probably the most popular in Microgaming's considerable repertoire. Based loosely on the Twilight Saga itself, Immortal Romance has garnered an international following among online gamers. Despite being released way back in 2011, the game still holds up well and seems as fresh as ever.
One of the most popular aspects of Immortal Romance is the Chamber of Spins feature. Entry is gained to the chamber by collecting Lion Door Knocker symbols, and there are then four levels to work through. Each level is represented by a character, namely Amber, Troy, Michael or Sarah.
The game ticks all the boxes: blood and guts, teenage angst, love and, of course, money. The central theme of forbidden love, in which characters who are madly in love are prevented from being together is one that will never go stale. No wonder gamers are still returning to it as the classic of its genre, seven years later.
2) Batman: Arkham Asylum (Rocksteady Studios)
What could be more appealing to fans of goth culture than the brooding Caped Crusader? Arkham Asylum adds a welcome injection of horror, as you guide Batman through the dark corridors, seeking to rescue Commissioner Gordon from The Joker.
With other goth favourites including Harley Quinn and Poison Ivy added to the mix, Arkham Asylum is among the darkest and most engaging in the Batman canon of games.
3) Alice: Madness Returns (Spicy Horse)
There's something about Lewis Carroll's creation that has always had an appeal for goths, and designer America McGee has done an amazing job of transforming the Wonderland of everyone's favourite childhood stories into a gothic world full of even more bizarre characters and savage beasts.
A sequel to the 2000 release America McGee's Alice, this reimagining has excellent attention to detail. It also weaves in a backstory from Alice's Victorian roots to give some context as to how she came to be in this bizarre world in the first place.  
4) The Path (Tale of Tales)
Another game that is inspired by childhood tales, this indie offering takes its inspiration from Little Red Riding Hood. Select your character from a choice of six equally pale-skinned, dark-haired young ladies, and venture into the dark woods without the help of a map.
A whole range of surreal experiences await you, including that fateful meetings with the sometimes charming and sometimes terrifying wolf. The story reaches a climax with a bizarre sequence of events in Grandma's house that take on an almost dream-like quality.
5) Amnesia: The Dark Descent (Frictional Games)
This is the game has turned many a grown man into a gibbering mess, with more than enough evidence on YouTube to prove it. As well as being broadly accepted as one of the scariest games out there, it also pays homage to the more traditional definition of gothic, with its, admittedly somewhat clichéd, gothic castle being explored by a lone character with more courage than wisdom. As such, it is more than deserving of its place on our list.
It might sound like hokum, but the game has a way of getting under your skin that is a triumph for its designers. The sense of helplessness and disorientation as you explore one corridor after another, unarmed, with barely glimpsed creatures flitting in and out of view, is more unsettling than you might be prepared to admit. Give it a try, but keep the webcam switched off, or you could be the world's next big YouTube sensation.