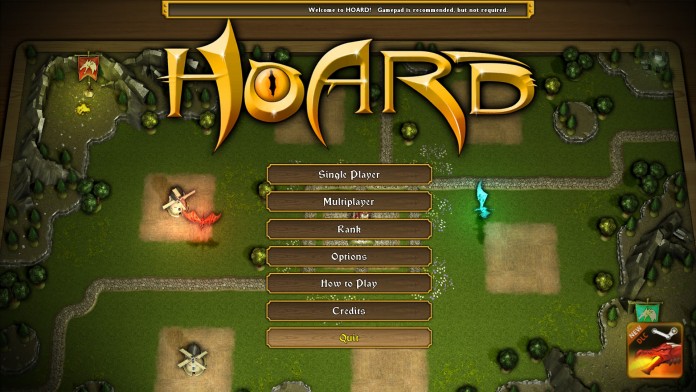 HOARD is a game that puts you in control of the real hero of the tales…the DRAGON! Around you, a new kingdom of humans is threatening to put you out of your hoard and take what you have. The only way to maintain your quality of life is to make sure that kingdom doesn't succeed!
Post Date: 08:21 21-11-2014
Rating: 2
Author: arZ
Comment: Hoeard is interesting indy game, where you are controlling a dragon and you point in this game is to have a quality life and to mae sure that kingdoms dosnt succeed. Little bit to boring I would say. The graphic is bad. I rate this game with a note 2/10!
Post Date: 22:39 23-12-2012
Rating: 2
Author: Mordekaiser
Comment: This game is pretty bad the graphics are pretty bad and also the game play is pretty bad and the sounds are bad i hate the controls also not worth playing at all could be worse but its still very bad
Post Date: 15:27 05-12-2012
Rating: 3
Author: Thedarkboy
Comment: Hoard is a pretty bad game to be honest. It's hard to learn the controls and to understand the game. Once you learn how to play the game properly, it doesn't get much better, except that you can actually play the game for real. The graphics of the game are bad. I've seen worse though.