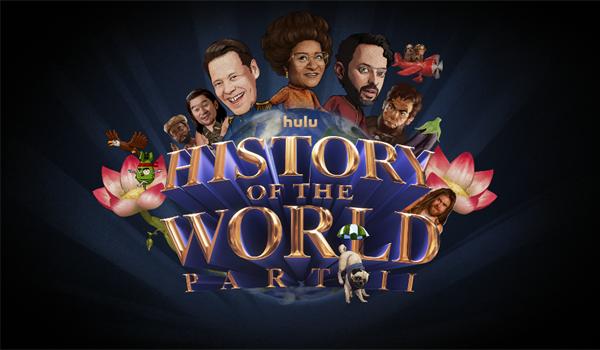 The popular 80s movie "History of the World, Part I" has influenced comedic cinema for 40 plus years and its sequel, "History of the World, Part II," is also an interactive digital gaming experience. 
The eight-episode series premiered on Hulu on March 6 along with an interactive gaming experience that can be played online and on Xbox. Fans can encounter the show's colorful characters voiced by the star-studded cast including Ike Barinholtz, Nick Kroll, Wanda Sykes, and Mel Brooks, the show's creator. 
Players can expect a unique interactive experience in this entertaining retelling of historical world events. The memorable storyline goes back to the beginning of time, setting the record straight that the world didn't begin with a 'big bang' but rather a 'Big Burp.' The game includes various memorable characters like Amelia Earhart, Sigmund Freud, and Noah, who in this version has a Dog pArk. Interacting with 'Burp Babies' and other colorful, sometimes crude characters makes players feel like they're part of the show by bringing them into the story as they help create it. 
The History of the World, Part II digital gaming experience is available for free download on Xbox until March 31, 2023, and for desktop and mobile play until July 6, 2023. The game's developers are conducting an Xbox giveaway and additional historically hilarious surprises.
To learn more about the History of the World, Part II interactive gaming experience, click here.
About Hulu
Hulu is a comprehensive streaming service that offers live and on-demand entertainment through an array of subscription options. It provides access to shows from every major U.S. broadcast network, libraries of hit TV series and films, and award-winning Hulu Originals, both with and without commercials. Visit hulu.com to subscribe or learn more about the service.