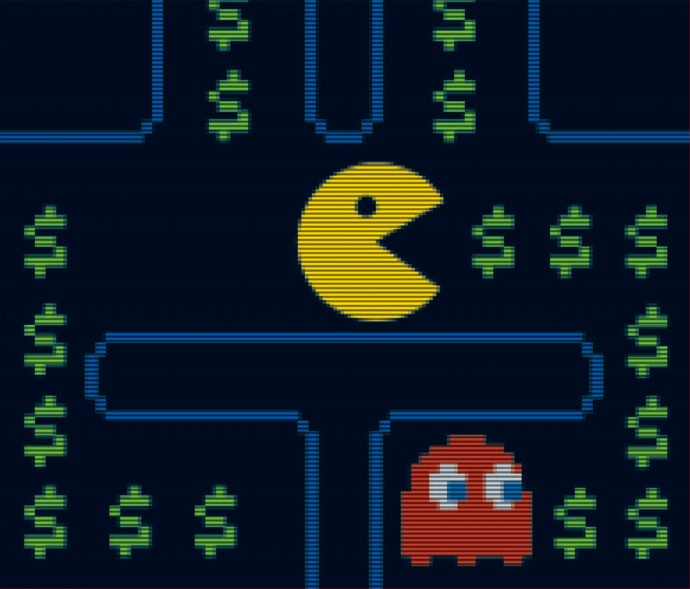 The gaming world is full of fun and exciting happenings, so it can be quite easy to get lost in the shuffle. For your gaming business to make it big, you have to come up with ways for how you can stand out in a positive manner and continue to get better at what you do.
What will be essential to your success is to work on improving your gaming business, so you're the first place customers think of when they're looking to engage and make purchases. Take your time and work on one element at a time as to not overwhelm yourself or sacrifice the quality of your products.
Build A Website
A nicely designed website is critical to you making a name for yourself in the gaming industry and catching the attention of consumers. Allow customers to stumble upon your business and get to know what you do better by building a website they can scope out. Include important details such as your best products and important contact information should they have questions. Improve your gaming business by putting yourselves out there online and allowing consumers to discover more about what it is you do and what you stand for. Go about it the right way by working with a designer to make sure you've selected the right fonts and colors and that it's easy to use.
Create A Logo
A logo represents you and your company and allows others to quickly recognize your business and brand. Fortunately, it's not as difficult of a process as you might assume and can be done without having any design skills. In fact, you can go online and create cool gaming logos yourself with the click of a few buttons. It's an easy and seamless process, and in just a short while you'll be able to share your logo with the world. Do your homework prior to committing to a particular design and look to confirm that you're heading in the right direction. Once your logo is complete, you can load it to your website and use it for marketing and branding purposes.
Hire Wisely
Instantly improve your gaming business by hiring a team of people who are skilled and talented in the industry. Spend time reading through resumes and participating in interviews to make sure you're bringing the best people onboard for the specific role or job. You'll want staff members on your side who are creative and aren't afraid to offer up suggestions for how you can enhance your business. It's also a wise idea to track performance so you know who is excelling and who may no longer be a good fit at your company. Hold regular team meetings and get to know your employees on a personal basis so you can monitor how everyone's doing.
Invest in Marketing
The only way for people to actually find out about your gaming business is to invest in a strategic marketing plan. Put someone in charge of making sure your company follows through and actually meets your goals. This is your chance to be creative and come up with unique approaches for how you can connect and engage with consumers. For example, design eye-catching and interesting online marketing campaigns and launch company pages on the various social media platforms. You should even consider launching a blog and sharing content as a way to drive people back to your website.
Set up Live Demos
Gaming is all about being part of the action that's going on and what better way to engage your customers than to give them a chance to play themselves. Set up live demos at your store and other locations in your area and encourage people to come out and try the various games on their own. Make it even more interesting by running competitions and having consumers compete against one another and show off their talent for others to witness. Improve your gaming business be immersing your customers in the experience and allowing them to showcase their skills and get to know your company better.
Study Your Competitors
Sometimes the only way to improve your own business is to find out what the other guys are doing and where you're missing the mark. Make it a point to study your competitors and what makes them special and why customers are attracted to their products. Educate yourself on the latest industry trends and updates as well and make sure you're keeping up with what's happening in the gaming world in general. Take your findings back to your employees and brainstorm together how you can use this information to improve upon what you're doing and fill in the gaps so you can win over more customers.
Ask for Feedback
One of the best ways to improve your gaming business is to reach out and ask for feedback from those who are using your products and interacting with you on a regular basis. Send out surveys, pick up the phone or hold round table meetings to dig deeper into the minds of consumers and find out what it is they do or don't like about how you're running your company. Be proactive and willing to hear people out even if what they say is difficult to accept or makes you rework important aspects of your business. A few adjustments here and there could be all you need to do to move your company up in the rankings and become more popular among customers.
Conclusion
Unfortunately, your business isn't going to get better or find more success without any extra effort on your part. Now is the time to start analyzing what it is you're doing that's working and make changes in areas that could use some improvement. Use these tips to help you advance your company and increase your brand awareness so you can attain more customers and grow your business. It's likely you'll find much success with these suggestions when you remain focused and work hard to fix what's broken.