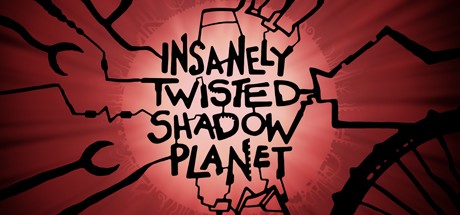 In this Insanely Twisted, 2-D action-adventure game, explore unique environments and battle bizarre creatures as you make your way toward the center of the mysterious Shadow Planet! Solve complex puzzles and upgrade your ship with alien technology as you fight to save your home world.
Post Date: 12:17 22-11-2014
Rating: 7
Author: arZ
Comment: Insanely Twisted Shadow Planet is adventure logic game where you need to explore the planet and walk, or better to say fly thru the stages avoiding different walls, barieres, monsters and other different thinks. Sometimes you need to think logic to clear the missions. Nice graphic, freaky music and I rate this game with a note 7/10!
Post Date: 00:04 12-02-2013
Rating: 8
Author: Mordekaiser
Comment: Good game kind of freaky and odd graphics are nice gameplay is good its a very good indie game if you ask me