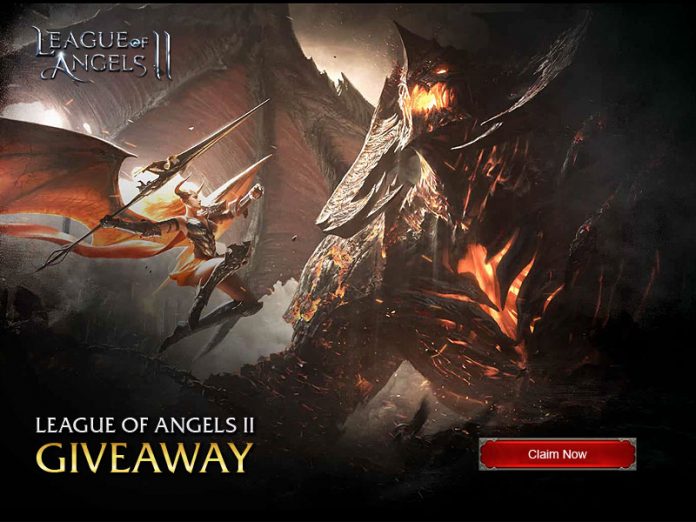 Ngames and GameOgre.com have teamed up to offer a special  League of Angels II Gift Code Giveaway to GameOgre.com blog members. All you have to do to get a code is to register for this blog and post here requesting a code. The code will then be delivered to your email address that you signed up with here. You can also get a Black Type promo code to enjoy!
Content of the codes as follows:
Diamonds*200
Bless Stone*10
Refresh Token*10
HOW TO CLAIM YOUR LEAGUE OF ANGELS II CODES:
1. Register with GAME321.com if you haven't registered yet and sign in.
2. Click "START GAME" and choose your server. If you are a "newbie" you can click on "CLAIM GIFT" to get your extra exclusive "NEWBIE PACK" codes.
3. When in-game, click the "REDEEM CODE" icon, the one that looks like a gift, see below.
4. Enter your code(s) in the "ENTER ACTIVATION CODE" like below, and then click "REDEEM". And that's it!
About League of Angels II:
2016 has marked the Two-Year Anniversary of the award-winning MMORPG League of Angels. Now in 2017, League of Angels II continues to reinvigorate the browser game genre. Following the footsteps of League of Angels and League of Angels – Fire Raiders for mobile, the League of Angels brand has achieved global success and has received numerous Best RPG game awards in 2015. The new League of Angels II raises the bar higher for both the brand and for all MMORPG's. Taking 2 years to develop, League of Angels II combines a newly refined 3D engine, with better animation and effects, ushering in a next level generation in gaming.League of Angels II adds several new features such as a new advanced progression system for Heroes, Angels, and Holy Relics. Gamers can now customize their Angels with more diverse skills, training, evolving, new and better equipment. Featuring more than 60 unique Heroes and Angels, with Three Angel Empires to choose from.