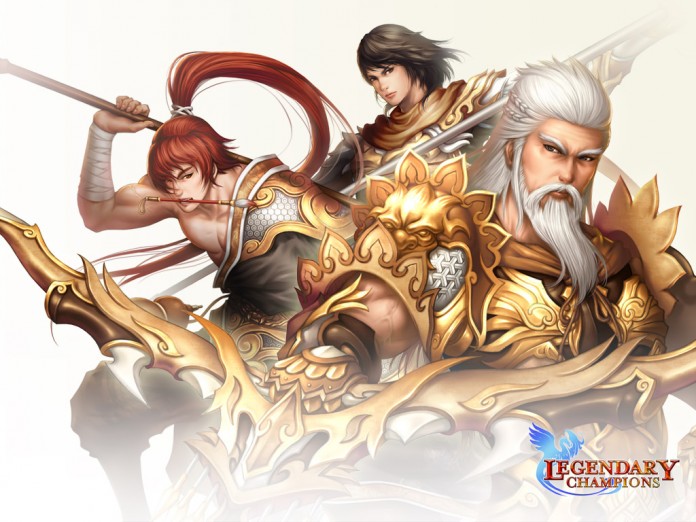 Legendary Champions is a fantasy MMORPG which draws from many sources of culture to create a vast world filled with epic characters. Players will ally themselves with one of two factions and collect an army of heroes to aid them in solo quests, dungeons, battlegrounds, and more.
Post Date: 16:23 19-03-2015
Rating: 8
Author: axwellshm
Comment: I think that any of these MOBA's will get as close to the popularity that DotA and LoL has. I think this game is really good game, but the popularity is the key fact which misses in this game. Gonna rate it with 8/10.
Post Date: 23:43 03-11-2014
Rating: 5
Author: Mihajlo
Comment: Legendary Champions is 3D fantasy MMORPG with MOBA elemetns. There are over 60 champions that are divided in 6 classes.Aside from doing quests/leveling up there are 3 different PvP options (5v5 MOBA styled arena, Battleground and World PvP), as well as dungeons and raids for Guilds.
I rate this game 7/10
Post Date: 09:13 22-06-2014
Rating: 7
Author: Shokata
Comment: Very nice MOBA
Post Date: 19:09 17-06-2014
Rating: 9
Author: FrendlyLeBlanc
Comment: Very god MOBA game 🙂
This is not popular much but this is very god game 🙂
Graphic better and this is no MOBA like all other because have any specific element 🙂
Recomended all
9/10 🙂
Post Date: 12:05 22-03-2014
Rating: 7
Author: Fenix1950
Comment: Not bad game but not popular as LoL or Dota
Post Date: 20:30 07-03-2013
Rating: 7
Author: Mordekaiser
Comment: This game is a different type of MOBA because it mixes MMORPG elements with MOBA also there are alot of players and the graphics are great and its action packed lots of quests also and content plenty of stuff to do here it would take at least a year to do it all its on of the best games out there i rate it 7/10 it has some Cons but Mostly Pros
Post Date: 21:37 02-03-2013
Rating: 8
Author: PolanWalker
Comment: This production is a oriental MMORPG game. Its combination of DotA game and traditional MMORPG gameplay. Like in all games of this type at first we need to creat our hero 🙂 Then we need to go into action 😀 While playing we will be getting exp while doing many kinds of quests. Doing quests and exploring great game world we will lvling up 🙂 As better will be our hero then we will meet harder enemies and quests. Game have nice graphics and gameplsy. I must say its one of best MMORPG games for me. I rate it 8/10 🙂
Post Date: 22:24 19-11-2011
Rating: 10
Author: dmt_2000
Comment: This game is like league of legends or world of warcraft or lord of the rings online only thing is that it is a moba like league of legends if you like league of legends you should try this game out
Post Date: 00:58 28-08-2010
Rating: 8
Author: Catica
Comment: Legendary Champions is a great game where you can transform your character into a champion. There are over 60 champions you can choose from, giving you endless diversity. There is guilds and guild raids, PVP, CTF, and even DOTA inspired battlefields.Legendary Champions also offers some of the best character customization with over 10,000 different weapons, armor pieces, costumes, and trinkets! Characters have 24 different equipment slots to ensure each character stands out from the crowd.

The graphics are awesome with awe-inspiring fantasy landscape. The game design is drawn from a variety of sources, including history, myth, and popular culture.

The game is worth trying out.