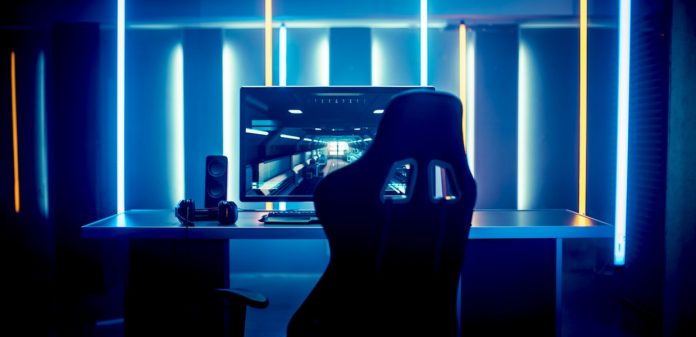 Despite many industries struggling in the last few months because of the pandemic, the video game industry appears to be thriving. This is mainly because many people worldwide are stuck at home. Because of that, people are constantly trying to look for ways to stay safe at home and still be able to entertain themselves.
Fortunately, technology has made this struggle a bit easier. There are so many things that one can do with their smartphones or laptop and especially on the internet. Gaming, in particular, has always been a great distraction for many even before the pandemic began. Even before this, the global video gaming market is forecasted to worth around 159 billion US dollars in 2020.
While the video game market has been growing a lot in the last few years, we can say that eSports tournaments are still not as popular as physical sports events like football and soccer. However, in the last few months, the presence of eSports events is more felt than sports events especially when it comes to the fact that many sports events have been either canceled or postponed because of the pandemic.
Sure, there were still eSports tournaments that were either canceled or postponed in the last few months, but many still pushed through because this is an event where players can participate in the comfort or safety of their homes. The audience can also tune in to the matches while they are at home.
This is why streaming sites like Twitch, Facebook Gaming, and YouTube Gaming were also in demand in the last few months. According to Streamlabs, these streaming platforms experienced a surge in growth of around 20 percent increase in usage hours.
Many game sites have started offering eSports tournament coverage and you can check online casino reviews to know which ones have offerings on esports tournaments for games like DOTA 2, Call of Duty: Warzone, and League of Legends.
Mike Sepso, the co-founder and CEO of Vindex that is an eSports infrastructure platform spoke about video game streaming and said, "Unique to gaming is that it has both interactive and linear consumption models, and the activity of watching gaming video streams and video-on-demand has become nearly as big as gaming itself."
"In the COVID-19 era, all of this activity has increased dramatically because of both the new time available to people and their need for social interaction, which gaming provides. Esports has been able to continue while the traditional sport has not because the playing field is virtual and can be replicated online. However, nothing can truly replace the social richness of the live experience." he added.
The eSports sector is likely at a crossroads now that major sports events like the EPL, IPL, NBA, and many other more are back or are already scheduled to come back. The pandemic may only have a short-term impact on eSports. However, if restrictions and lockdowns are once again implemented or get prolonged in many countries, then people involved in the business of eSports have more great things to look forward to.
Recently presented data shows how much gamers in eSports tournaments were paid from July 17 to August 17. According to the data, 2,591 gamers that participated in a total of 183 eSports tournaments were awarded over 3.6 million US dollars.
When it comes to the highest prize pool that was awarded during this period, this happened on July 19, 2020, and this was for 923,702 US dollars. The lowest prize pool was at 300 US dollars awarded on August 14. The top 5 eSports tournaments are for the games Hearthstone, Arena of Valor, DOTA 2, Chess 24, and Call of Duty: Warzone.
There still are reasons to believe that eSports will continue to dominate many other industries even after the pandemic. These tournaments are played year-round and that helps the industry gain more players and followers.
Even sports fans can easily get into this as there are tournaments for games like FIFA. The popularity of mobile games is also helping the industry. There are now over 4 billion smartphone users worldwide and many of this population are playing a game with their device.
This is why gaming franchises like FIFA and Call of Duty have already released mobile versions of their games. This step helps their games reach more audiences. Admit it, gaming consoles and gaming computers can be expensive, but if people can play their game titles on smartphone devices that are now becoming less expensive and more accessible, they will just gain more players or following.