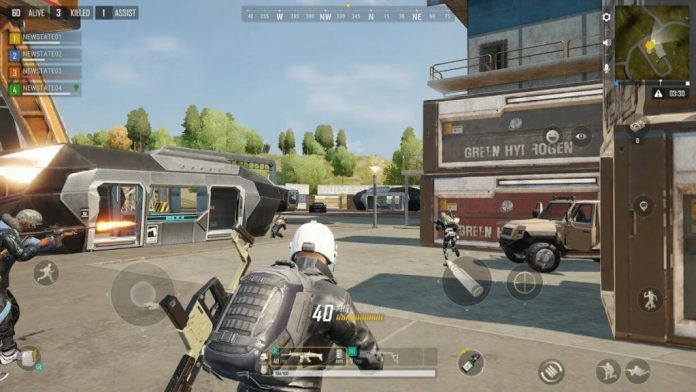 Mobile gaming is indisputably on the up and rising, presenting fresh trends and changes to the products every year. It has evolved from a practically non-existent market to a wealthy industry estimated at $94.8 Billion in 2022 and expected to hit $139.5 Billion by 2026, as reported by PR Newswire.
Players engage with mobile games for various reasons: relaxing, unwinding, creativity, competition, action, and achievement. With a handheld device, you can log into Ice Casino, go through the game options, and have the time of your life. Before you single out a specific title, here is invaluable advice on what you need to look out for to land an excellent mobile game.
Simplicity
You want to go for a mobile game with a pick-and-play design you can have fun with anytime. In most cases, gamers do not want a title where they must rack their brains or even go through countless tutorials to get a glimpse of how they can play the game. It is not to say that gameplay should not be challenging, but it should also not be overly complicated. The goal is to find the perfect balance to identify a game you will find worth spending your time on.
Pick a title that permits you to save progress so that you do not have to worry about starting over, even when you do not access the game for a while. Additionally, you want to find a creative title that will not only keep you glued to the screen but will keep you going back for more.
New Features and Updates
A title with the same gameplay year in and year out tends to be boring and monotonous. Locate a game that promises new updates and features to keep it fresh. These typically add an innovative dynamic to gameplay, motivating players to pick the same title over again to experiment with the latest additions.
Industry pundits report an ever-growing appetite for cool new features, one of the aspects that ensures a title remains relevant and attracts more gamers. Therefore, it is vital to check out a game's features before you invest resources such as time and money in the product.
Reasonable Rewards
Unless you want to play to pass the time, picking a title with clear and reasonable success criteria is vital. Rewards do not even need to be monetary. It can be something as simple as a point or trophy system where the more you win, the higher the points or trophies you earn.
Find a game that presents rewards for accomplishing a specific task, whether simple or complex, to undertake. Some titles will also offer prizes for exceptional performances and not just completion of gaming tasks.
Social Features
If you are one of those gamers that like to compete with other players, show off progress, or be part of a community, it's vital to pick a game with tons of social features that can include
Leader boards
In-game chat or hangout rooms
Social media connections
Push notifications
Ask/Send for help
Cooperative teamplay modes which can be competitive or non-competitive
Spectator modes that allow gamers to see other player's activities and progression
Player Versus Player (PvP) Modes
Social currency
Proper development of social features brings about huge benefits not only to those playing but also to developers. They help promote a sense of competition, motivate gamers to stay active and make them feel like they are part of a family, consequently increasing revenue.
Excellent Graphics & Art Design
It helps to find an attractive title with appealing graphics you can look at while playing. The A1 art style is known to evoke emotions. Keep in mind that a premium game will not have haphazard aesthetics. Graphics are best done realistically to fit the gameplay style and environment. Most successful games brilliantly combine cool color palette for incredible results.
Most successful games will have sophisticated graphics enhancements making the products look beautiful and attracting more gamers. Modern titles also aim to offer gamers hyper-realistic experiences that provide a more immersive gaming experience.
Genre
Some gamers may also consider genre before choosing a game to pick. The category you pick will mostly depend on the games you like to play. Examples of options to pick from are
Adventure/action – Gamers typically play against a protagonist going through multiple levels to complete the game.
Arcade – These offer short levels, cute graphics, and easy gameplay with increasing difficulty levels.
Battle Royale – generally involves multiplayer combat between two teams.
Puzzles – games that often challenge the player's mind.
Sports – this kind is all about re-creating various sports scenarios in a virtual environment.
Strategy – They offer players a chance to build something like a village or an armory for later attacks without having to complete any level.
Closing Thoughts
Gone are the days when the only available mobile game was the Snake. Today, there are endless options for anyone who wants to have a blast with mobile gaming. Finding a unique and exciting mobile game is no easy feat. We have listed some features to be on the lookout for to help you pick a diamond in the rough and have the best of times with mobile games.