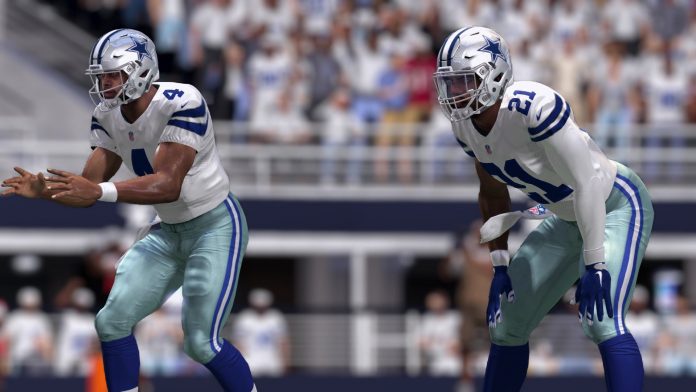 Move over Jerry Jones, the Ogre is going to take over the most well known franchise in sports! Dallas has had some great talent over the years despite not winning the big one in decades. In fact, Dallas has only really been successful with its first two coaches and is continuing to languish under Jerry Jones as the owner and GM in Big D. A real change is needed to make the phrase "How bout them Cowboys!" mean something again. You can also see about bingo offers for new players just for fun.
For starters, will be hiring Jimmy Johnson as the head coach to lead the team on the field. Who do you think famously said that phrase? Johnson as head coach free and clear of Jerry Jones is the Cowboys best bet despite the fact he retired many years ago. Thus, had to make him as a custom coach and set him as a Team Builder.
The next phase of the franchise that needs to be completed is the Fantasy Draft. This is where you pick the players that you want to power your football dynasty in Dallas. After being fortunate enough to get the first overall pick of the draft, Jalen Ramsey was the first to be selected. If you plan of having a long term franchise, the best way to go is to selected talented and young players who can really make a difference for your team for many years. Jalen Ramsey is a great example of that as he is capable of shutting down receivers and leading the league in interceptions.
Since I prefer to focus on defense in Franchise mode, most of the top picks were on that side of the ball. The second pick was the middle linebacker from LSU and now the Falcons, Deion Jones. Other young defensive standouts chosen included Minkah Fitzpatrick, Jaire Alexander, Ruben Foster, Zadarius Smith, and Chris Jones.
Although the offense was selected a little later in the draft, many young stars were selected. The quarterback was selected first and had to go with the rookie Drew Lock. He has a strong arm and could develop into a Hall of Fame player with the right weapons. Thus, amazing rookie receivers such as A.J. Brown, Deebo Samuel, and Terry Mclaurin were chosen. Phillip Lindsay headed up the running corps and Jalen Hurd was moved from wide receiver to halfback to back him up. The only real weakness of the draft was the offensive lineman, but that can be improved with trades. Like when Jimmy Johnson first started coaching them, the Cowboys are a young and talented force to be reckoned with again!