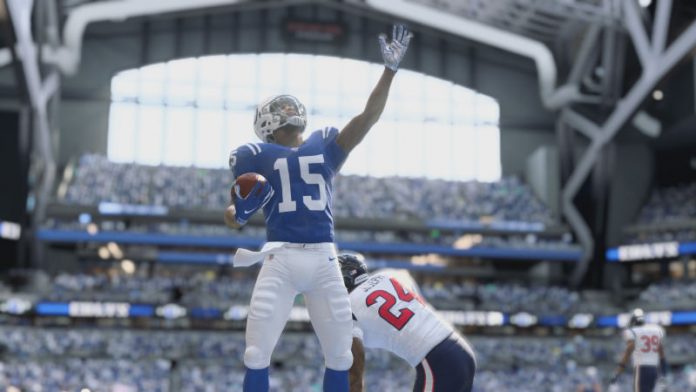 With all the attention given to Ultimate Team Mode this year with all the different programs throughout the year, how does Franchise mode compete? Well, for starters, you get more of a feel for the current state of football because the legends who have retired are not in it. In fact, Franchise has bells and whistles of its on like full seasons that can be played solo or with other players. It is almost like a best real money online casino with all the possibilities that can be chosen!
My personal favorite is starting the mode with a big Fantasy Draft where all the current players are picked by all the current teams. In all, there are 54 rounds of draft picks which can be quite addictive all by itself. Each player is ranked and the higher ranked players usually go first, but that is not always the case. Sometimes players are chosen because of a combination of ranking, age, and position. For example, some of the top picks in the first round are young cornerbacks in the high 80s rather than the 90s. This allows for more fun because it will be very dull if all the CPUs just chose each player in order of their ranking alone.
Once you have drafted your team, you assume the role of the head coach where you can either improve your team further with training and/or roster updates or you can just play the games. As you play the games, your players gain experience points which can be used to improve their rating. This is especially good for the younger players since Franchise mode can be played out over many seasons. All you need to then is continue to sign them so they can remain with your teams. This is much better than trading for the players you want, because teams do not except trades except if they are given a ton in return!
Once playing the regular season, you can track how your best players do against the rest of the league. The feature under Stats shows how your Quarterback, top running back, and top wide receiver rank among their peers in three stats. This obviously will change throughout the year. There are also weekly awards for the best offensive and defensive players in the AFC and NFC. You even have an option to scout draft picks for the next year when the season is over for a look at the future. Thus, if you ever get tired of Ultimate Game Mode, Franchise has plenty to keep you interested for a long time as you grow your franchise into a dynasty!