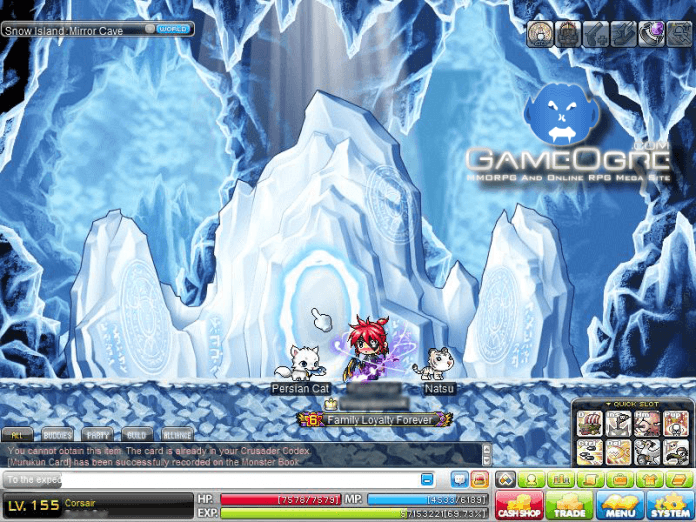 Second round battle in the MMORPG Showdown series.
The Match-Up
Both of these colorful free MMOs faced and defeated other free MMOs in the first round. Conquer Online pulled out a surprise win over Gunz and Maple Story barely defeated RuneScape in a battle that was decided in the final hours of voting. This time however Maple Story had no trouble conquering Conquer Online in order to move onto the semi-finals. In fact Conquer Online registered the lowest score yet with a 0.75. Despite being a solid MMO with a strong position in the Asian fantasy theme niche (not to mention a higher score in GameOgre.com's Review Directory) Conquer Online was simply no match for the popularity of Maple Story and its console-like graphics.
Tale of the Tape
Maple Story
Free to play.

Resembles a console platform game.

Four classes that each have their own themed city.

Offers a cash shop for special items.

Over 200 MB download.
Versus
Conquer Online
Extremely colorful anime 2D graphics.

Based on Asian myths.

Free to play.

Players can be reborn to get bonus attributes.

Good economy with trading taking place via market stalls.

Cost money to leave a guild so tries to tone down guild hopping.
Select Comments For Maple Story (Edited for Presentation)
Rating: 8
Author: sylar
Comment: This game is very well done for a 2D game. Battle system is decent and fun enough to keep you hooked. Another plus is that people who can't support huge games with awesome graphics can play this no sweat!
Rating: 10
Author: shaderun
Comment: Waaay better than Conquer Online. Simple and addicting with nice graphics.
Rating: 9
Author: Adeori
Comment: I myself enjoyed this game for awhile. The combat seems a little basic but it's definitely well done for a 2D game. It deserves a 9 because the developers really did do a good job on it. It's a great game for little kids and for people with low quality computers.
Select Comments for Conquer Online (Edited for Presentation)
Rating: 0
Author: gbwong
Comment: Cheap Diablo rip-off!
Rating: 2
Author: sylar
Comment: This game leaves much more to be desired. Maple Story is 2D and it totally annihilates this game!
Rating: 1
Author: shaderun
Comment: GBWong I totally agree. I have played this game and the Diablo 2 expansion. Diablo 2 has better controls and graphics. The only good point of this game is that the community isn't that bad.
The Voting
Maple Story received a total score of 7.56
Conquer Online received a total score of 0.75
The Result
Maple Story Wins!