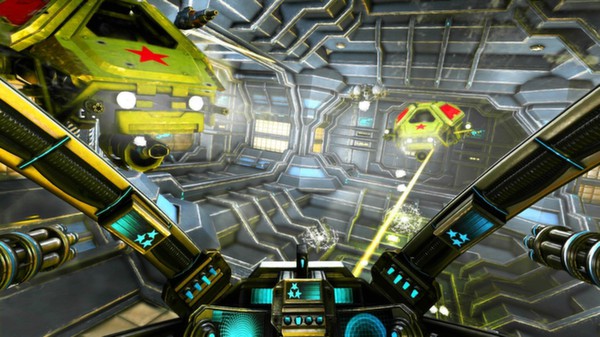 Miner Wars 2081 is a 6DOF action-survival space-shooter simulation-game set in the year 2081, 10 years after the destruction of all planetary objects in the Solar System. You operate an advanced mining ship in a fully destructible and open-world environment, which remains persistent as you complete missions or play online with others.
Post Date: 07:17 25-11-2014
Rating: 9
Author: FrendlyLeBlanc
Comment: Very nice game in space. Game is good for me because i love games in future. Graphic is good and like gameplay.
9
Post Date: 16:03 24-11-2014
Rating: 8
Author: arZ
Comment: Miner Wars is a space first person shooter set in the year 2081. You are controlling a mini shop and you need to complete the different missions in a singleplayer mode or you can play with other people and friends online. The game got really cool graphic and nice game play. I rate this game with a note 8/10!
Post Date: 19:25 17-07-2014
Rating: 8
Author: Aki013
Comment: Not bad game,i like space so i like this game.8/10
Post Date: 17:50 13-01-2013
Rating: 9
Author: Thedarkboy
Comment: This was, to be honest, a game that I really enjoyed. Even though I can't really give it a 10/10 it's still a game that you have to try. The graphics are amazing, but I don't really like the sounds though. I'm not sure why I don't like it though. Can't really explain it. But the game itself is really fun.