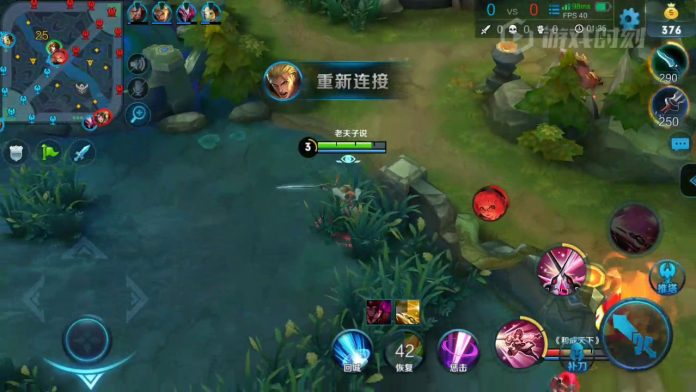 Most people stay indoors since the coronavirus outbreak in China. With this, many are working online to continue earning despite the depressing situation. Still, others are looking for ways to keep themselves entertained while at home. This resulted in an increase of mobile game downloads in China where the coronavirus originated. The upward trend shows millions of Chinese people downloading games since most of them are caught indoors to protect themselves from the COVID-19 outbreak.
Prior to the outbreak, gaming in China would increase during Lunar New Year, which happens in January or February. During these days, Chinese people will have extra time to play games. But due to the virus spread, the holidays were extended by three weeks. With this, many are trying new mobile games since they have a lot of spare time to fill in.
According to app analytics firm Sensor Tower, game downloads for mobile increased to 39 percent. A big portion of that comes from China. Another set of data was recorded by FT, showing that Chinese customers are downloading a wide range of games and apps, including those that offer esports betting odds.
China Apple App Store also noticed the sudden upsurge of mobile downloads wherein they noted a 62 percent equivalent to 22 million increase for mobile games alone. Mobile app analytics firm App Annie reported that the average weekly downloads jumped to 80% since February 2, which is significantly higher compared to last year's most popular weekly download.
"Gaming has been one of the most important recipients in terms of increased time spent because of quarantine," Stephens analyst Jeff Cohen wrote, expecting game publisher Activision Blizzard Inc. to benefit from this growing gaming trend.
Sensor Tower statistics further noted that the overall mobile game downloads have reached 4 billion globally, which is 2.9 billion higher compared to last year. The 46% jump is from Asia, resulting in 1.6 billion downloads in February.
Top mobile games downloads
Although coronavirus has a huge negative impact on the economy, there's a different story when it comes to mobile online gaming. Due to the higher downtime of many people, there's a higher demand for apps and games to help them overcome boredom. So what are the top mobile games being downloaded in Asia amid the coronavirus outbreak? Let's take a look at the top 4 games that are gaining more popularity these days:
Brain Out. This is a puzzle game that is very addictive with its tricky brain teasers. This free puzzle game comes with a series of riddles that will test and challenge your mind. Aside from being a fun game, it evaluates your logical thinking ability, accuracy, creativity, reflexes, and memory.
Honor of King. Tencent launched this battle sports game in 2016 for both Android and iOS, which is considered as one of China's biggest game. Its gameplay is similar to "League of Legends" by Riot Games, which is also a company owned by Tencent. In order to play, one needs a WeChat account or a Tencent QQ account. With WeChat, some features are limited, wherein daily gifting, clan inviting, and profile viewing are not allowed. There are different characters in the game, wherein the popular ones are Diaochan, Houyi, Libai, and Arthur.
Game for Peace. Also known as Peacekeeper Elite, this is one of the two official titles that is based on PLAYERUNKNOWN'S BATTLEGROUNDS, which is specially launched for the Asian market. There will be 100 real players in the battle royale who are set in a closed environment until one is left standing. The players needs to go around the island to collect equipment. What's challenging is the number of players who will be collecting the same equipment. Game of Peace also features daily quests and special events with rewards.
Lineage 2. This multiplayer online role-playing game was first launched in South Korea back in 2003. But to date, there are over 14 million Asian-based players who are playing Lineage 2. Players are allowed to customize characters which they will be using for the entire game. Part of the gameplay is a battle wherein the player's character will fight monsters. In order to defeat the enemy, one needs to develop different skills.
The upsurge of gamers and downloads even resulted into downtime for "Honor King" and "Game of Peace" due to server overload. But this is apparently a good problem since more players mean higher revenue for the companies who own these games. Do you love gaming too? Which of the above games do you enjoy playing?