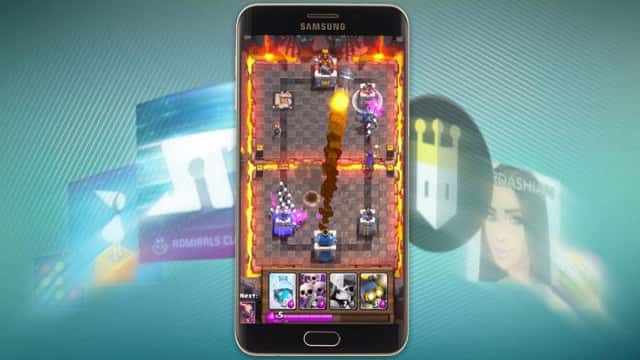 How safe is it to spend hours upon hours playing your favorite mobile game in 2018?
We all know how easy it is to find you've just gone and spent an unbelievable amount of time stuck in doing some super fun activity, which when you check the clock – the realization of the tocks that have ticked right on by has been quite a lot. Proving again the age-old saying: 'time flies when having fun'.
Which in turn brings me to my next point, the fact that when one's attention is engrossed in top-level graphics, it makes any given player a prime target for nefarious types, who would prey on unsuspecting individuals that were lost in a time warp of distracting, fun-loving games.
Indeed, this is why the utmost of importance should be given to ensure that every player to any given online game site would need to be sure, firstly, before anything else, that they have  determined whether the gaming site to be played on is to be regarded as one of the reputable gaming sites available at large, or not.
Gameplay tip: Only play at reputable mobile gaming sites, fullstop.
How do I know I'm safe when I'm gaming on my mobile?
The best way to figure out if a mobile gaming site is reputable, safe and secure would be to do a bit of research.
Check out peer-to-peer outlets to see (read) what others have been saying about the said mobile game. Also, go straight to the site to double check on the licensing information made mention of and check to see if the game is eCogra certified or not?
Have the games available for play been certified? And are the software providers associated considered reputable and well-known?
Most importantly, is there is a noticeable responsible gaming procedure in place? For example, when it comes to the top-end mFortune Casino online gaming site; this particular mobile game has an extensive Responsible Gaming process in place, which is a clear example and sure sign that this type of top-of-the-line site tends to place immense importance on the safety and well-being of each of their players.
Here is a quick checklist to ensure your mobile gaming experience remains safe and secure at all gameplay times:
Ensure the site is:
Fully compliant with gaming authorities in their jurisdiction, as well as fully licensed.
Equipped to handle shop transactions via an up-to-date, fully encrypted SSL technology, to ensure all private and sensitive personal data remains integral and confidential, with no third party access.
Employing Responsible Gaming procedures to maintain optimum safety and security for all players.
In Conclusion
Once all of the above have been seen and verified to be included and part and parcel of the game site in question, then players can rest assured that the site has been thoroughly checked, audited, tried and tested by the relevant quality control organisations and gaming authorities.
All that is left to do now is rest assured knowing that it is altogether possible to play with ease – to your heart's content, safe and secure as can be, in 2018.