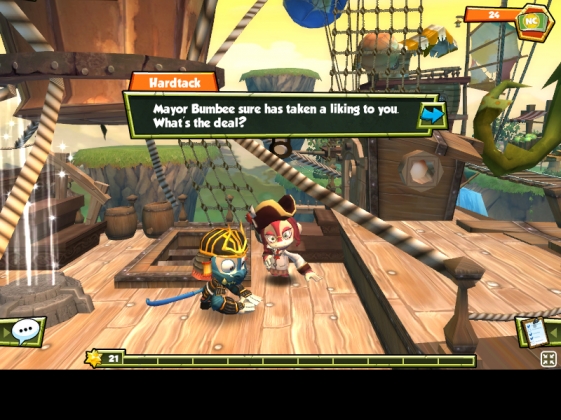 Create your monkey, battle epic monsters and join the adventure in the best kids virtual world! Monkey Quest is one of the exciting new kids games from Nickelodeon.
Post Date: 21:37 29-11-2014
Rating: 8
Author: FrendlyLeBlanc
Comment: Interesting game with solid graphic… In all segments it is solid and my rating for this is 8 🙂
Post Date: 11:49 29-11-2014
Rating: 8
Author: CigaMiga
Comment: Very pretty and nice game, texture is awesome 😀
Post Date: 07:42 21-12-2012
Rating: 6
Author: Thedarkboy
Comment: Monkey Quest is an average game. It can be very entertaining in some moments but can also be very boring in other moments. The graphics are quite good too. But, well this game is made for kids, so they might probably like this game more than what I did.