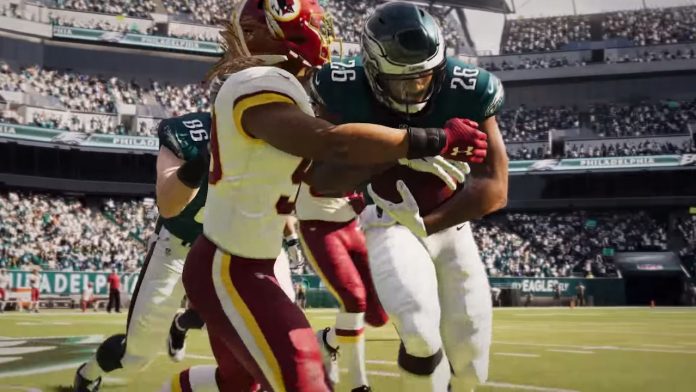 After spending the second half of Madden 20 and the first half of Madden 21 in Franchise mode, the Ogres of Doom returned to MUT for Madden 21. Madden 21 started with a promo from Walmart so the game was bought for much less this year. For more promos on online games you can check out games-promo-code.co.uk for a very wide selection of games to play.
Regarding MUT for the Ogres of Doom, the very first match was not a victory, but that loss helped to fuel the fire for the team going forward! From the very start, the biggest focus for the team was a dynamic defense since the Ogres are always based on my favorite team in real life, the Pittsburgh Steelers. If the defense is good enough, they can score points when the offense is struggling. If the offense is not struggling but the defense is firing on all cylinders, then a blow-out is more common than a close game.
Thus, started with a 3-4 defense and a strong focus on fast linebackers. A few early line backers on the team included Sam Mills, Chandler Jones, Derrick Thomas, and Junior Seau. That is when I learned that some players can switch up positions if they reach a certain level. For example, Junior Seau can be played at right outside linebacker or left outside linebacker at a higher overall rating than when he plays at middle linebacker, which was his official position. However, that is a rare case as most player rating fall when changing up position.
After focusing on linebackers for a while until they were as good as possible, really helped restricting opponent scoring by putting more attention on the defensive backfield. The corner backs are a little tougher since you can have up to five at once, so I usually start with the strong and free safeties. These two positions were really stacked this year so it was harder than ever to find just four safeties to play without many changes. Currently, my starting free safety is Sean Taylor and my strong safety is Ed Reed. My top three corner backs are J.C. Horn, Patrick Surtain, and Jalen Ramsey.
Lastly, my defensive line was really beefed up when the defense switched to a 5-2 from the 3-4. This formation fits the Ogres of Doom best because the edge rushers can dominate here. Jevon Kearse has led this defense ever since the switch due to his great speed to the quarterback resulting in many sacks and turnovers! Thus, been having a great time with this awesome team in Madden 21 MUT!