One Troll Army is a free strategy game built around a novel concept that is considerably appealing to GameOgre.
Screenshot:
Game Review:
One Troll Army is definitely a rare game. In addition to the obvious draw for GameOgre with the great name and brilliant concept (Why can't more developers do this?), the game is well-made and due to a challenge from the developers OTA is actually free. Yes, free as anybody can download from Steam without a paying a nickel. This is definitely one case where you get far more than what you pay for. Simply go to the page on Tiny Build's site that describes the interesting event. In a nutshell, the developers challenged Twitch chat to beat them as the giant troll which I think looks more like an ogre. If they could win, the game would be free. Well, they won and the game has been free ever since.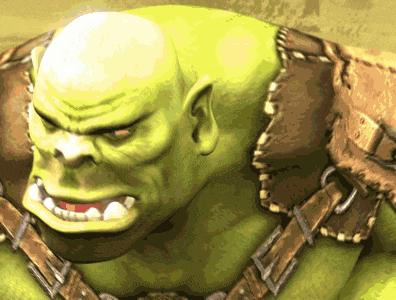 The game itself is fairly self explanatory as the tutorials help you build the fortress for goblins that you have to defend. You are given some slackers to perform duties such as building, repairs, logging, and looting. As you get more resources, you can build different areas like the walls, town hall, tavern and wall towers. Keep in mind that enemies slowly gather together and attack every so often. You have to maintain your health and the health of the fortress. If either reach 0, the wave has defeated you. After every win, you assign looters to pick up the resources. Managing the goblins is what you mainly do during your "One Ogre" crusade. Ok, I couldn't resist hehehe. The troll is basically by himself besides the towers. I did recruit an orc merc, but I did not know how to move him at all. He would not join the goblin slackers in chores and he would run inside the fort during every invasion.
If that were not enough, One Troll Army is one of the very few games where Twitch Chat can actually control the armies against you. I just livestreamed the game before posting this article but I was fighting with OBS and had to use monitor capture. However, OTA could still be the perfect game for our Ogre Game Time sessions every week. Besides, if the troll were blue it would look a lot like a bigger HD version of our first GameOgre mascot:).
Game Score:
9 clubs out of 10 (4.5 stars)
Game Trailer: